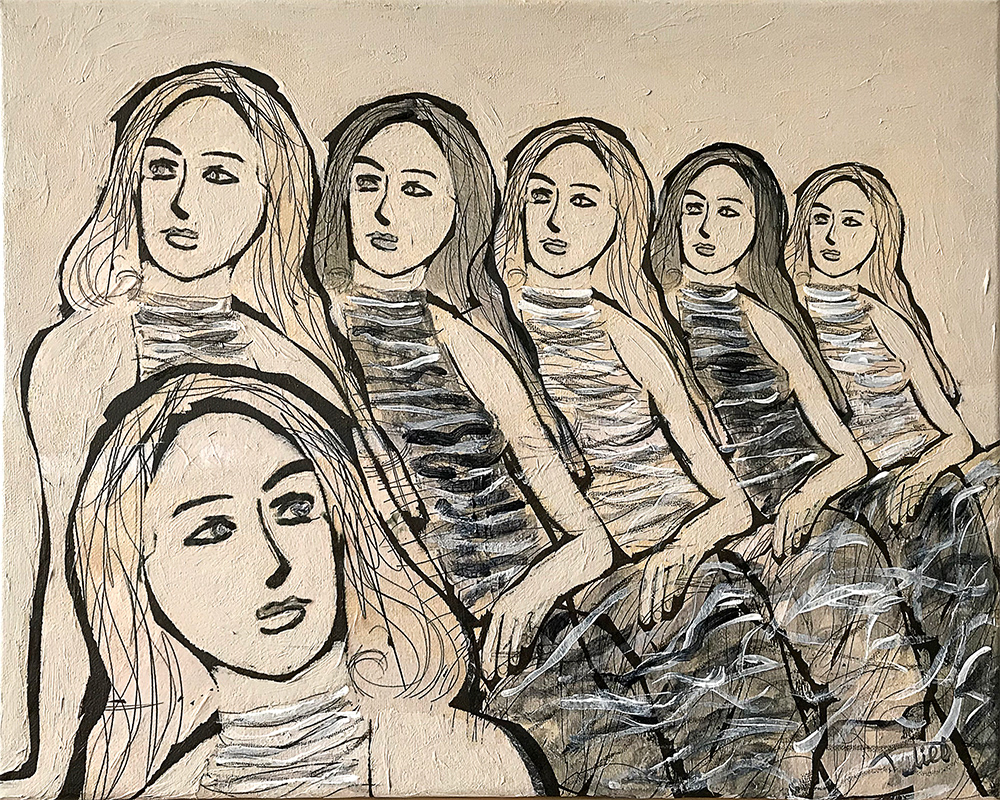 Five Plus One. Acrylic on canvas. 51cm x 41cm.
The Modern Love series is all about opposites, contrast, diversity, attraction, yin and yang. Five Plus One explores the paranoia of youth and our desire to be part of an identikit tribe, casting suspicion on anyone who deviates from the accepted norm.
Available to buy online from athertongreenart.