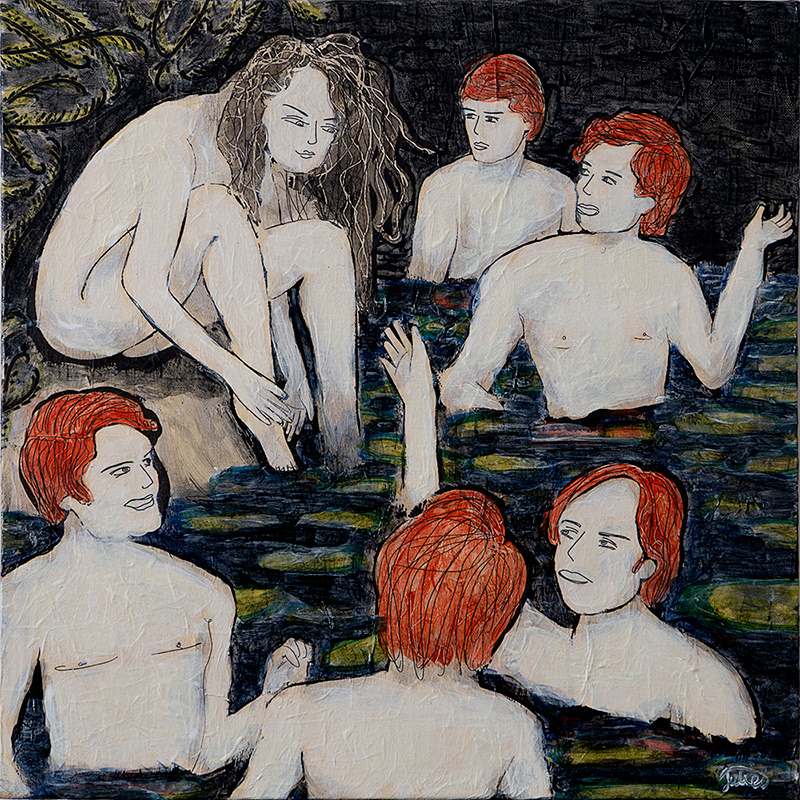 A Lass and the Nymphs, 2018. 
Acrylic on canvas. 50cm x 50cm.
Part of the Salon Anon series: colour, light and form as a tribute to all the great artists who inspire me. Homage to Hylas and the Nymphs, by JW Waterhouse.
Available to buy online from Atherton Green Art (link below).