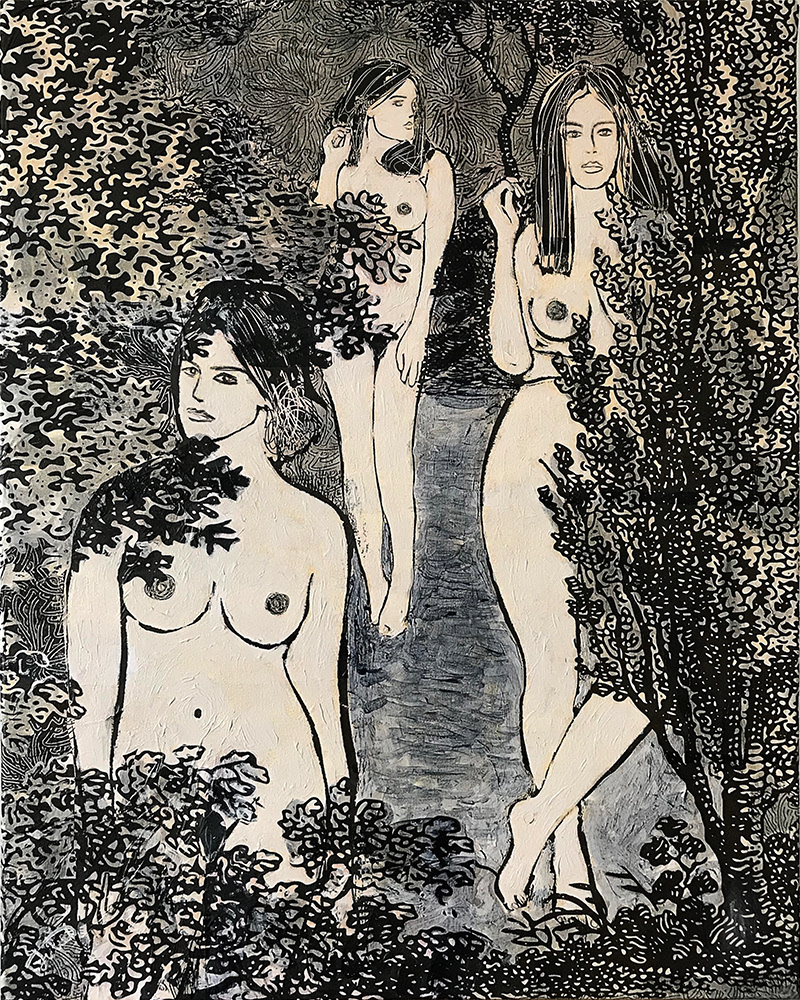 Hide and Seek, 2019. 
Acrylic and collage on canvas. 76cm x 61cm.
Hide and Seek is the fourth painting in the Venus series. Beginning life with the Garden of Venus (2017), the setting is the edge of Eden and follows the story of Venus and her encounters. Hide and Seek depicts the Wood Nymphs; watching, playing, waiting and hiding.
Available to buy online from Atherton Green Art (link below) .