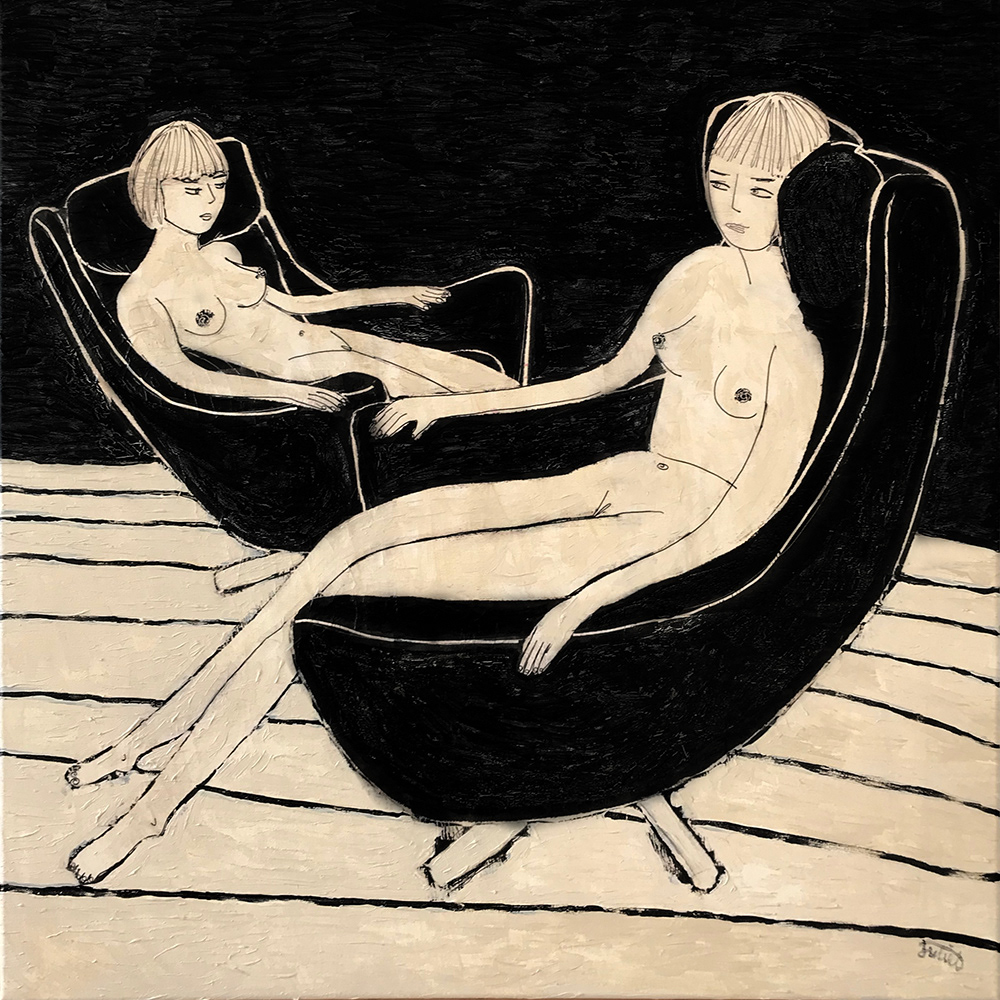 Swivel Sitters, 2019. 
Acrylic on canvas. 76cm x 76cm.
The Modern Love series explores opposites, contrast, diversity, attraction, yin and yang. As humans we love to sit, so much so that some chairs leave an imprint behind and over time mould to the shape of the sitter, as if they're morphing into humans. Or are we morphing into the chair?
Also available as a print (study for painting). See
here
for further information.