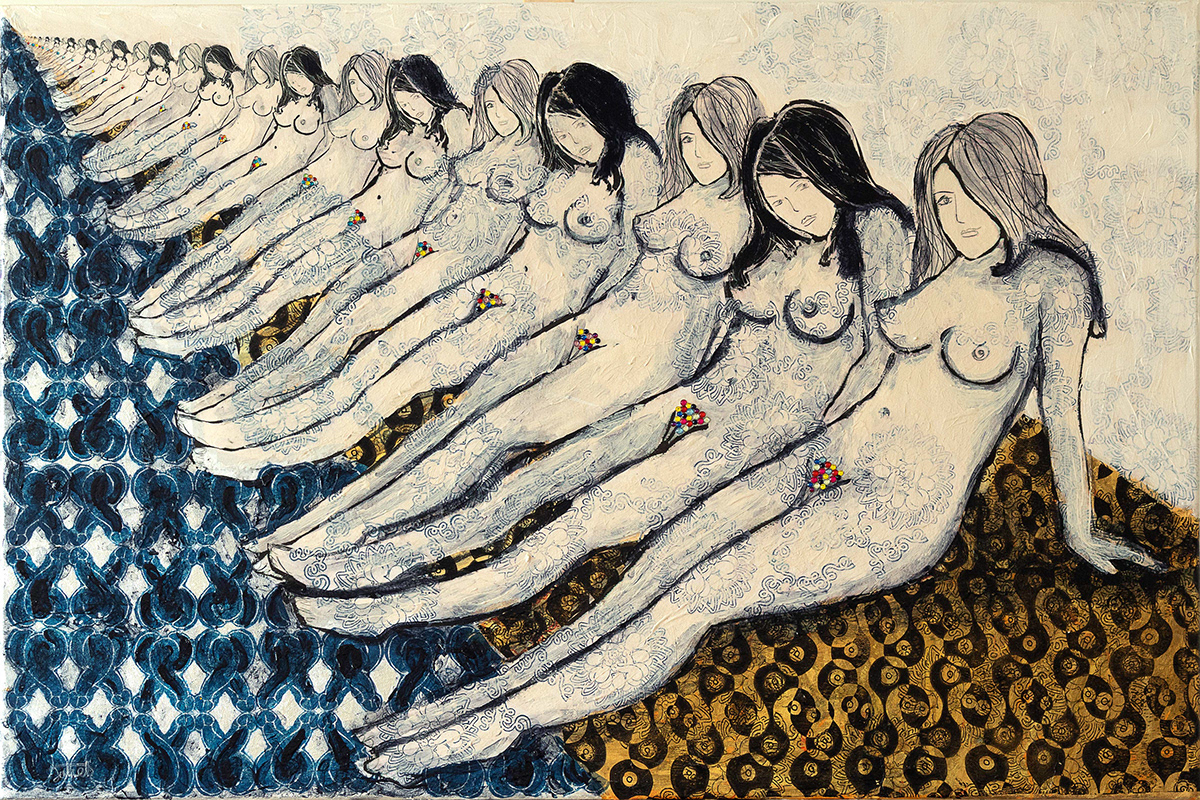 Centre Parting (Vajazzle), 2019. 
Mixed media on canvas (acrylic, hand drawn collage, gold and silver leaf, crystal gems). 61cm x 91cm.
Part of the Infinity series. Exploring the human body and natural beauty in the context of the landscape (real or imaginary). A parting within a parting.

For sale, framed.