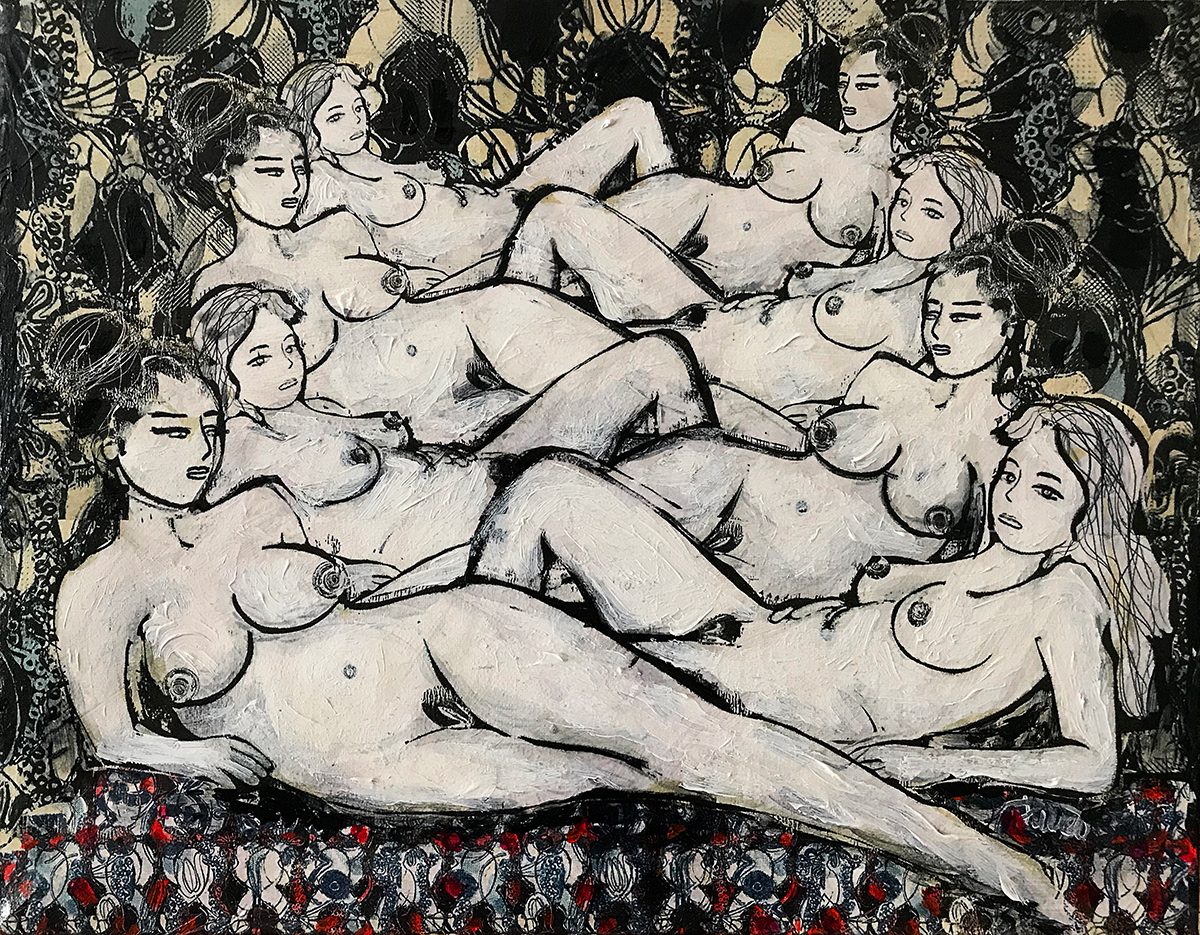 Nous Sommes Arrivées, 2019. 
Acrylic and collage on canvas. 36cm x 46cm.
Part of the Infinity series. Exploring the human body and natural beauty in the context of the landscape (real or imaginary). This painting is a follow up to Damask Dancers; with the group relaxing after their performance.
For sale, via Saatchi Art (link below).