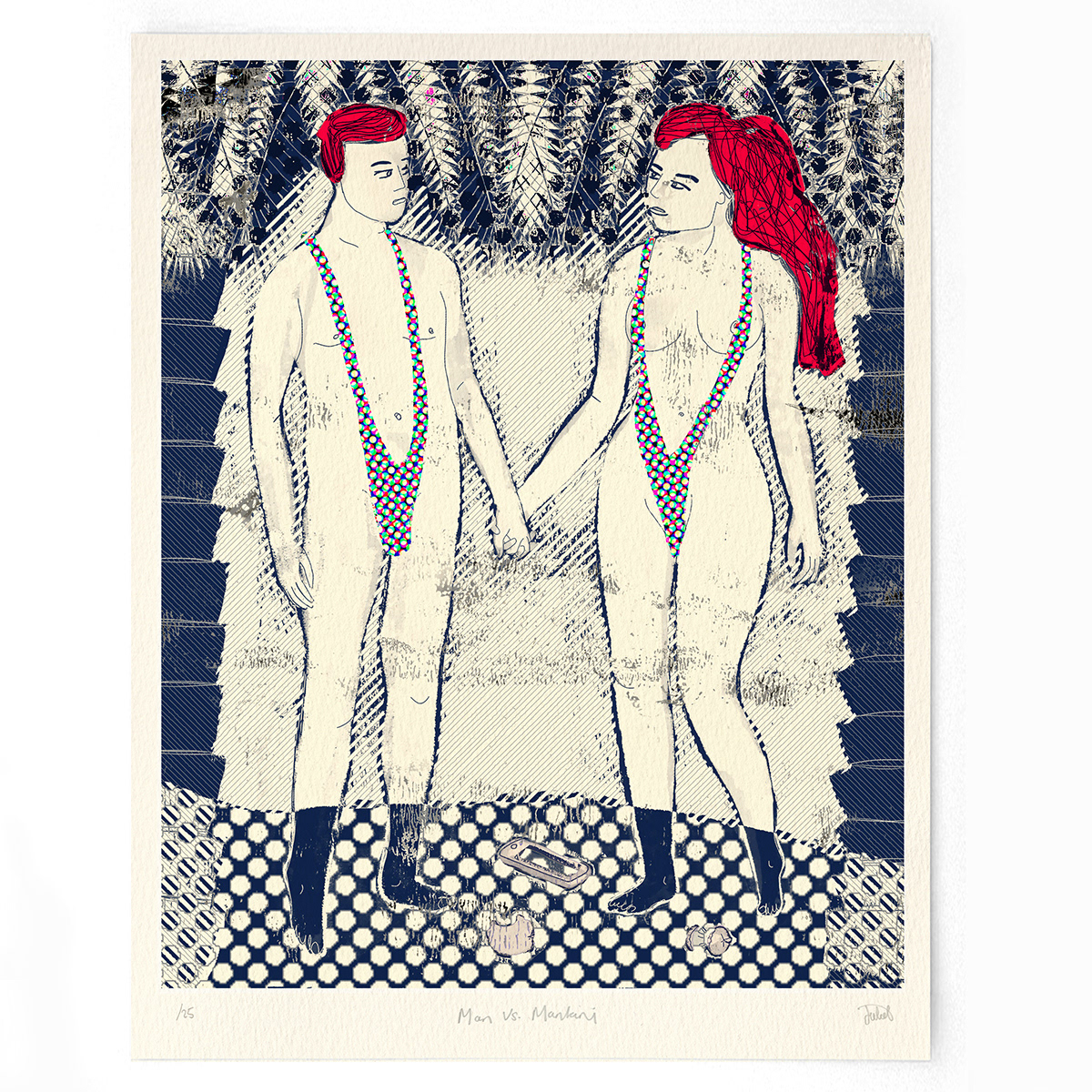 Man vs Mankini, 2019.
Original, giclée print. 53x41cm.
Confessions of a Parallel Universe. The modern world is turned upside down: kitsch becomes cool; beauty turns grotesque. 
Available as a limited edition of 100 unique prints: the combination of colours and patterns varies with each one. If you have a favourite number or colour please let me know so that I can advise on availability.
Currently shown: no.68/100.
For sale as a limited edition print (further information and link to shop below).