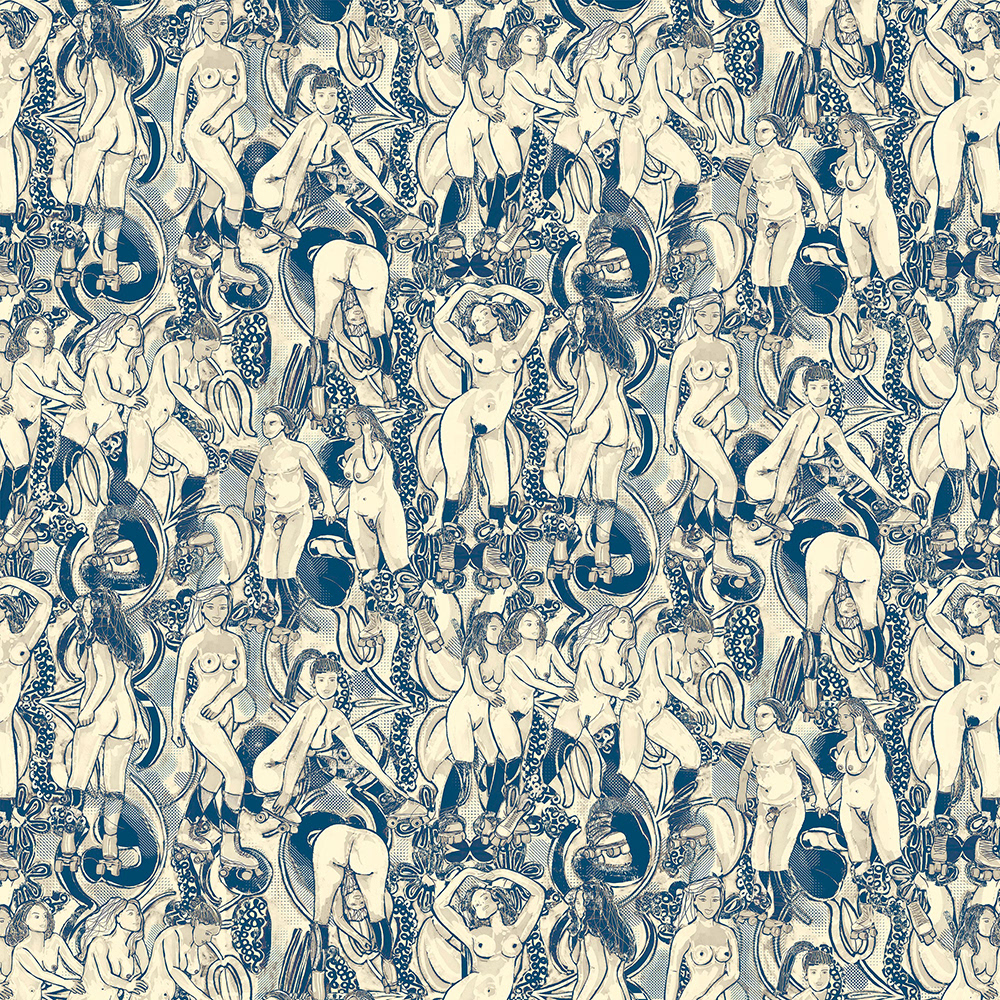 Disco Damask, 2018. Giclée print of an original, digital painting. 90x90cm.
Confessions of a Parallel Universe. The modern world is turned upside down: kitsch becomes cool; beauty turns grotesque; digital and analogue merge to reclaim the world from the clutches of the Millennia. At the Roller Disco, everyone's welcome. Just bring legwarmers..
Available as a limited edition print (various sizes available).