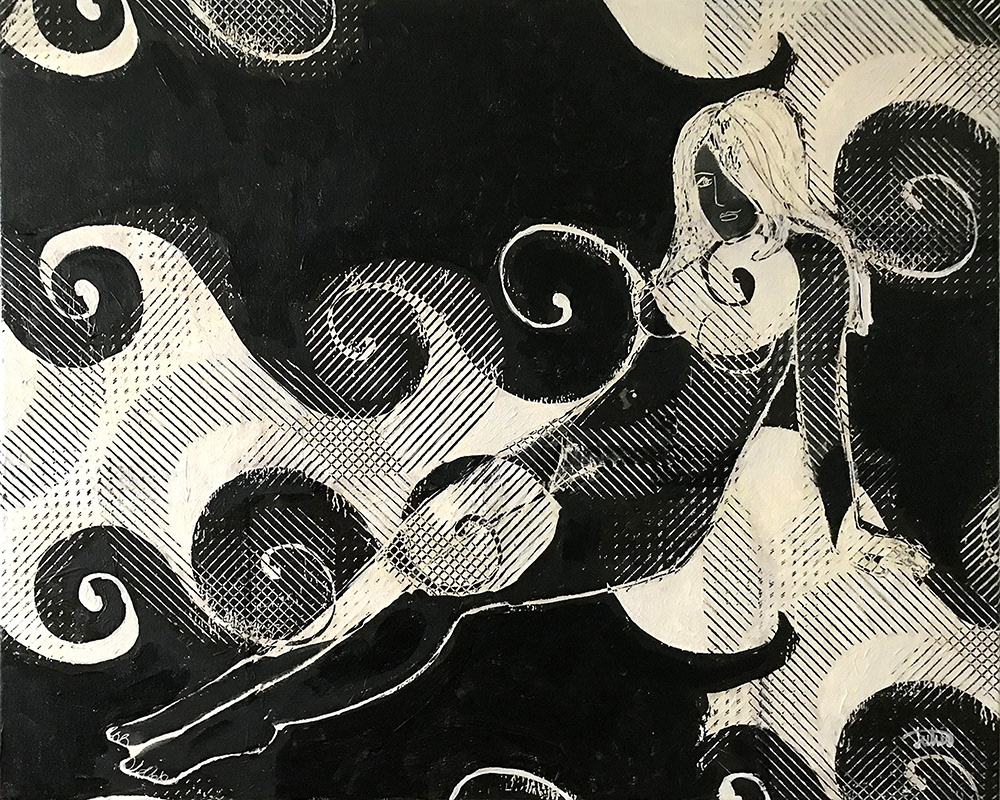 Night Watcher, 2019. 
Acrylic and collage on canvas. 61cm x 76cm.
Watchers of the Waves is a series of paintings exploring the sea as a camouflage. Night Watcher is about a girl, sitting by the shore at night, contemplating going for a skinny-dip.
Available to buy online from Atherton Green Art (link below).