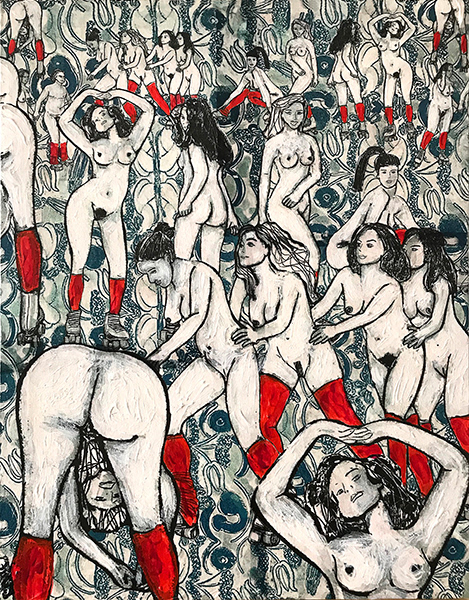 Rolla Rosso, 2019. 
Acrylic and paper on canvas. 46cm x 36cm.
Confessions of a Parallel Universe. The modern world is turned upside down: kitsch becomes cool; beauty turns grotesque. An alternative version of
Disco Damask
, this time with red leg warmers
For sale, framed (further information and link to shop below).