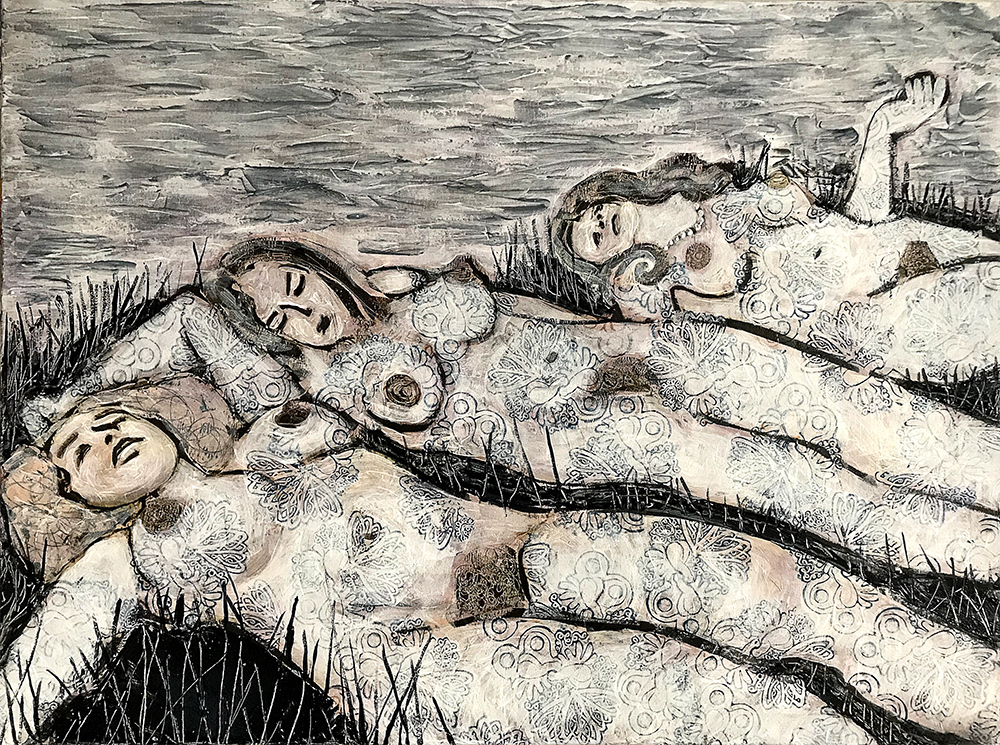 Belle Tout (Morning Dew), 2019. 
Acrylic on canvas. 102cm x 76cm.
Part of the series Super Nature. The nude as a blank surface, broken down into texture, line, shape. a celebration of the purity of form. On top of the South Downs, near Beachy Head lies Belle Tout; warning passing sailors of the dangers of the cliffs below.
For sale via Saatchi Art, unframed (link below).