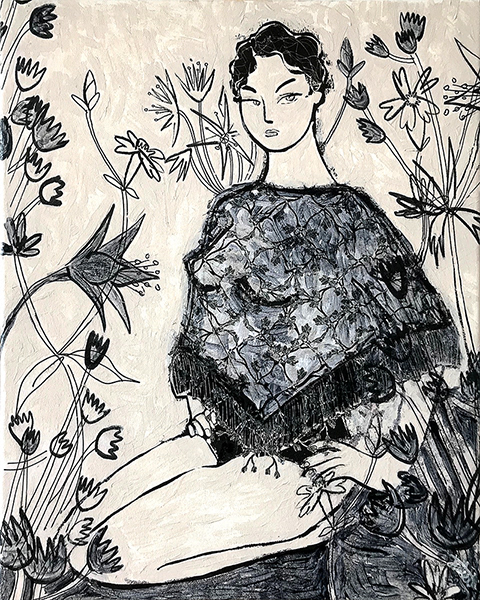 Silver Poncho (Conservatory II), 2019. 
Acrylic, silver (copper) leaf and collage on canvas. 51cm x 41cm.
Part of the Wild Flower series; a love letter to nature, the countryside and natural beauty.
  Conservatory is inspired by memories of 1970s "lean-to" conservatories inhabited by elderly people basking in sunshine without venturing outside into the British (Summer) cold. These conservatories were invariably filled with faded cushions and rugs and crocheted ponchos that had seen better days. 
For sale, framed.