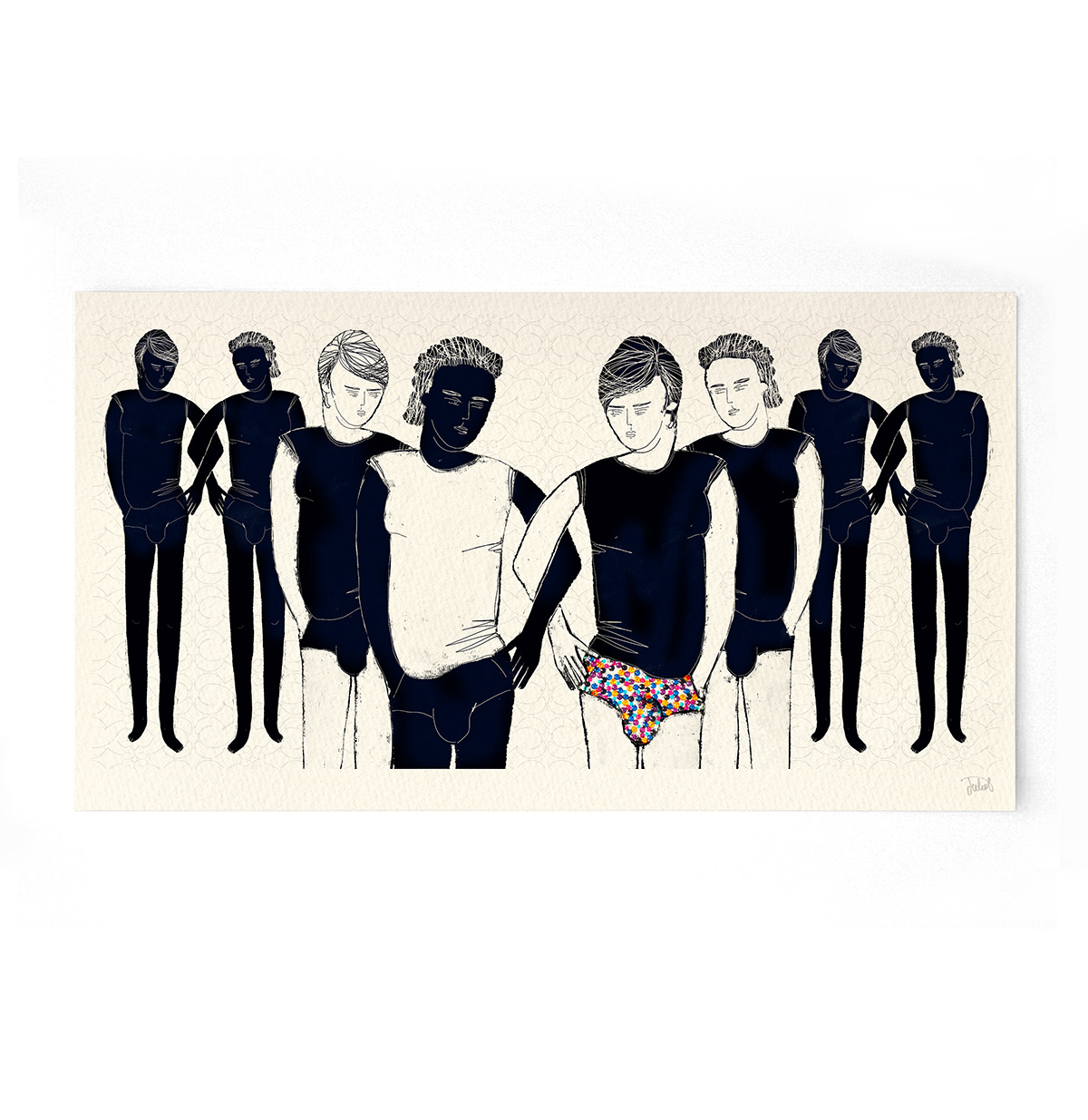 Fancy Pants II, 2019. 
Original, giclée print with Swarovski gems, 36x64cm.
Confessions of a Parallel Universe. The modern world is turned upside down: kitsch becomes cool; beauty turns grotesque; digital and analogue merge to reclaim the world from the clutches of the Millennia. Based on Passeggiata Bagnata and an earlier triptych incarnation, this version sees the linked lovers in awe of their friend's jewelled hot pants.
For sale as a limited edition print (further information and link to shop below).