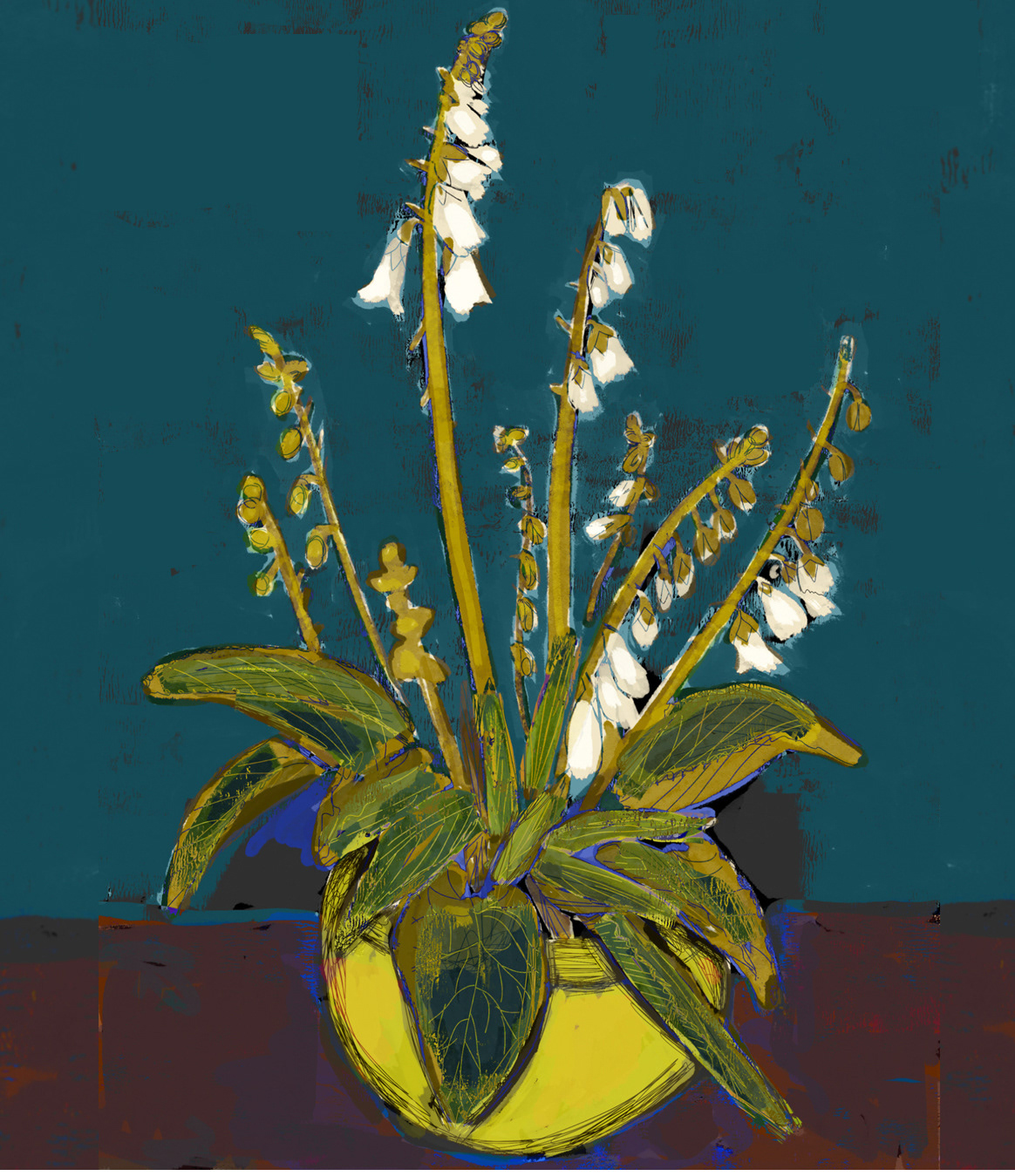 Foxgloves Study, 2018. Giclée print and gouache on Hahnemühle German Etching paper, from an original painting. 23x20cm printed image size (+borders). Each version varies slightly due to hand-painted elements.
Part of the Wild Flower series; a love letter to nature, the English countryside and natural beauty. Foxgloves Study is a print of the original sketch that became the painting
Black Foxgloves
. 
Printed to order. Signed on the front.