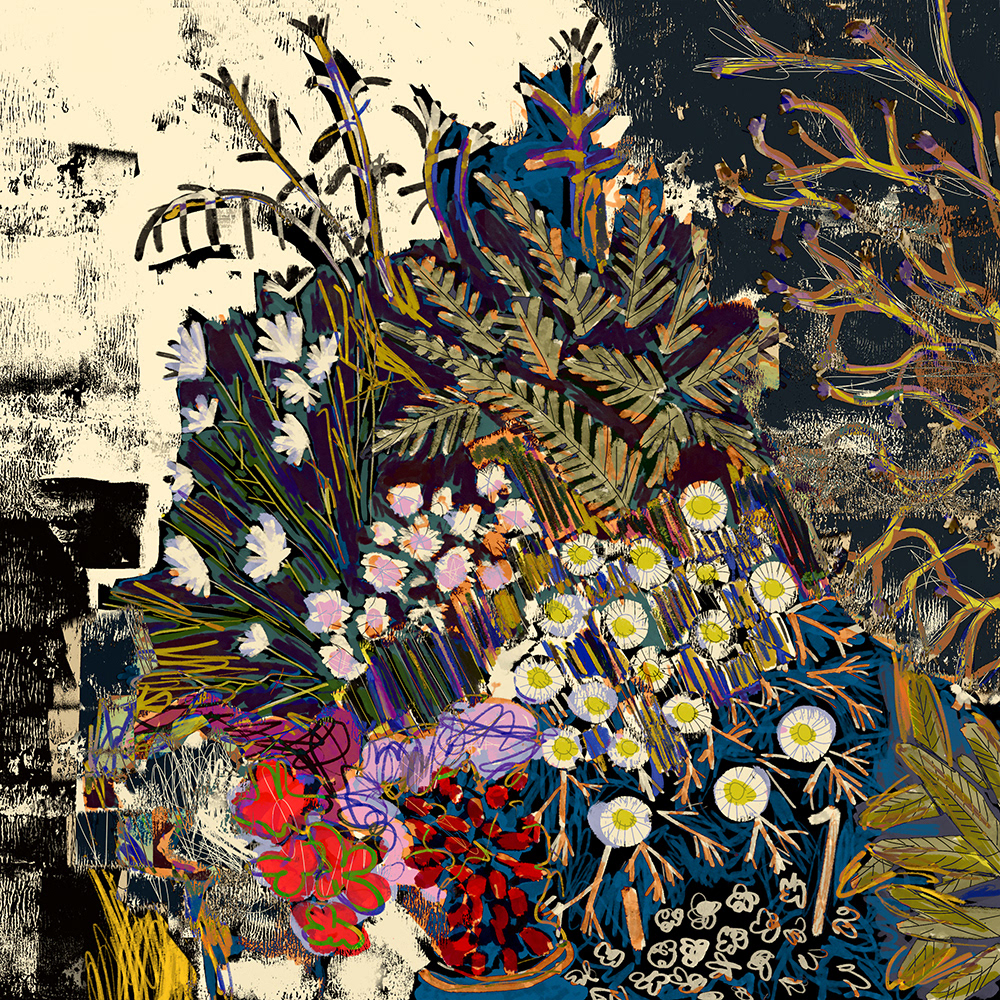 Seventy Four, 2018. Archival giclée print on Canson Aquarelle Rag paper, of an original painting. 38x38cm printed image size (+borders).
Part of the Wild Flower series; a love letter to nature, the English countryside and natural beauty. Seventy Four flowers in the garden. 
For sale as a limited edition print of 25. Signed and numbered on the front.