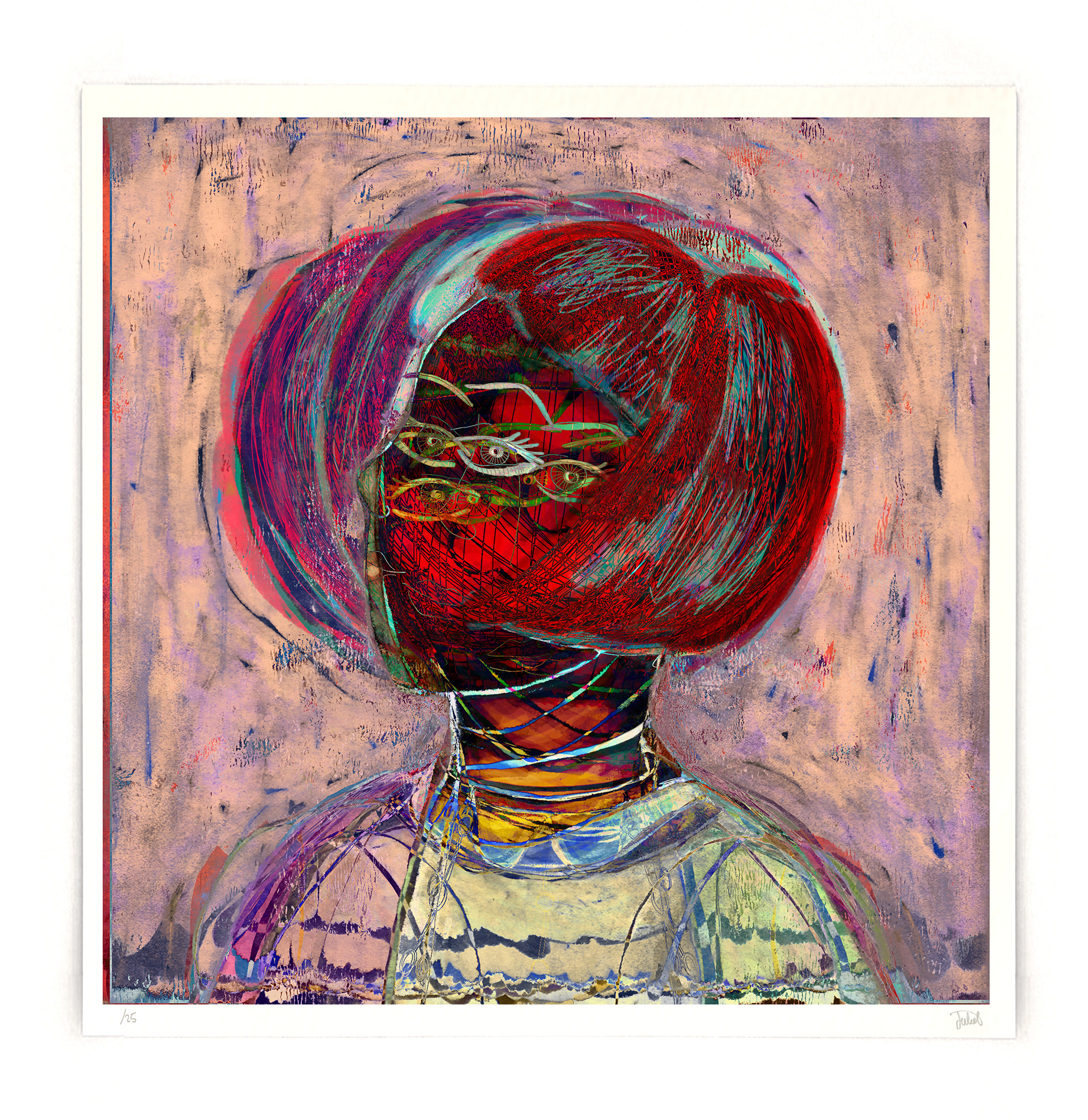 Tarquin Myfanwy, 2018. 
Original giclée print. 70cm x 70cm.
Part of the Salon Anon series: colour, light and form as a tribute to all the great artists who inspire me. Tarquin Myfanwy channels the movement and spontaneity of a restless sitter.
For sale as a limited edition (further information and link to shop below).