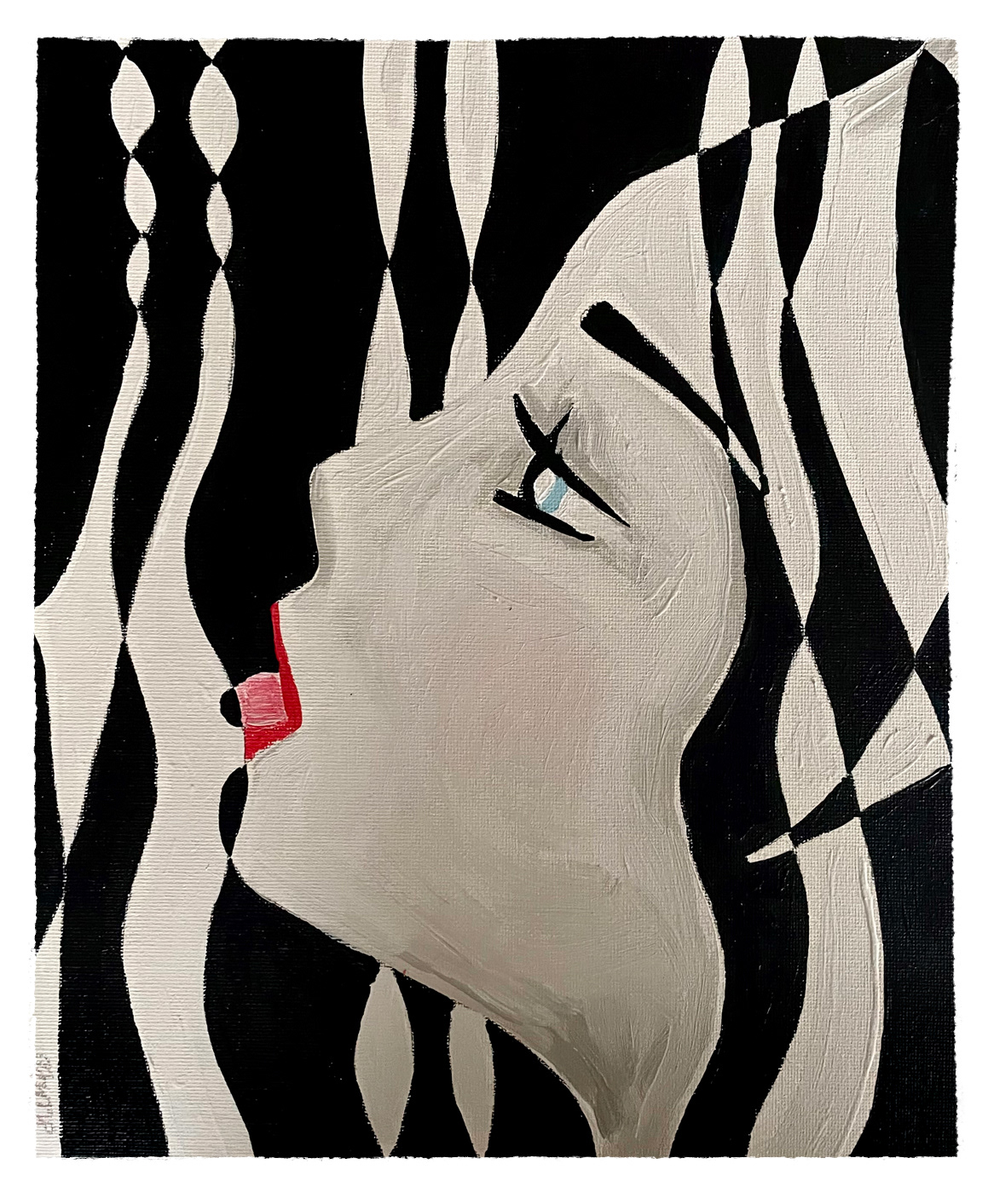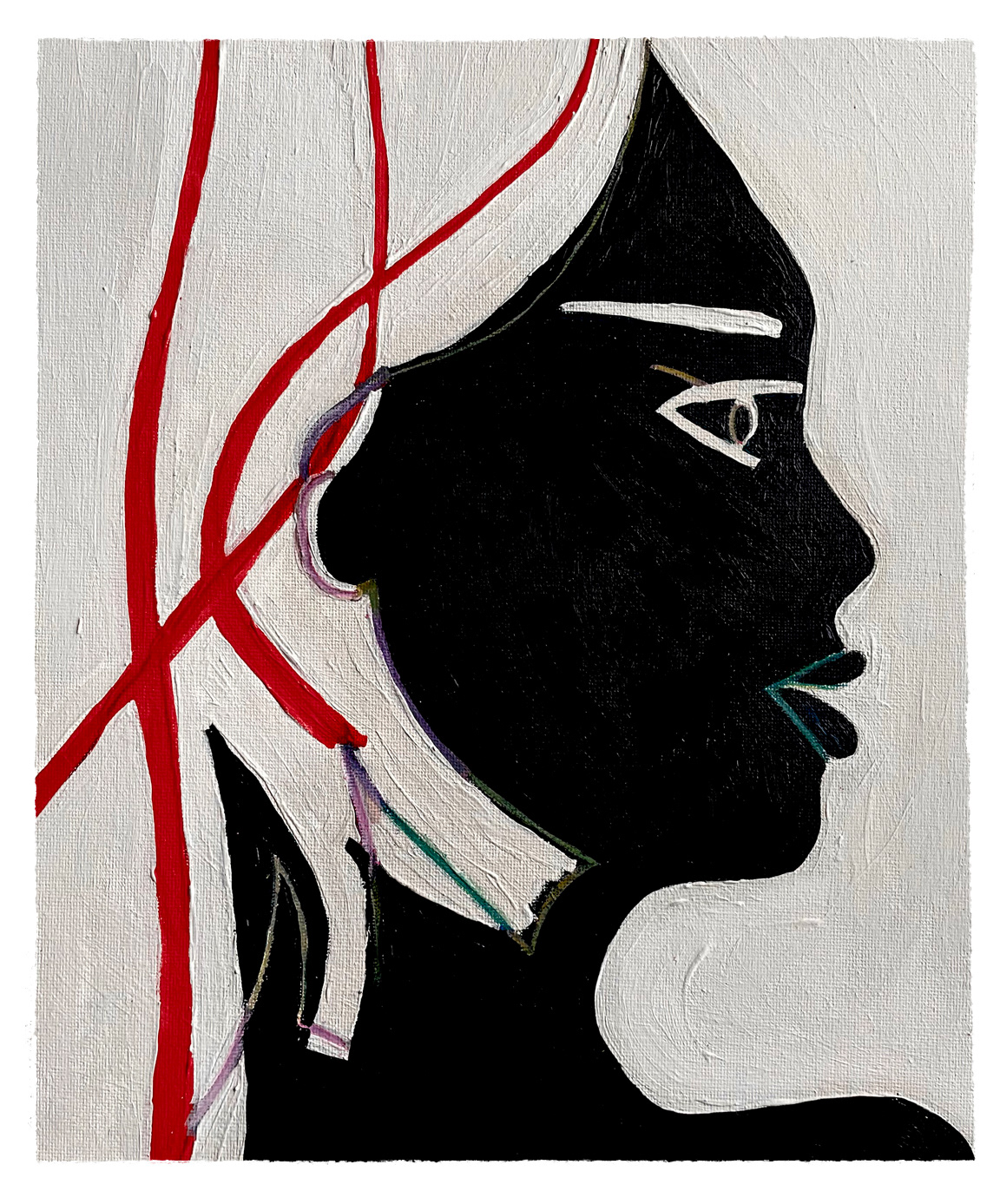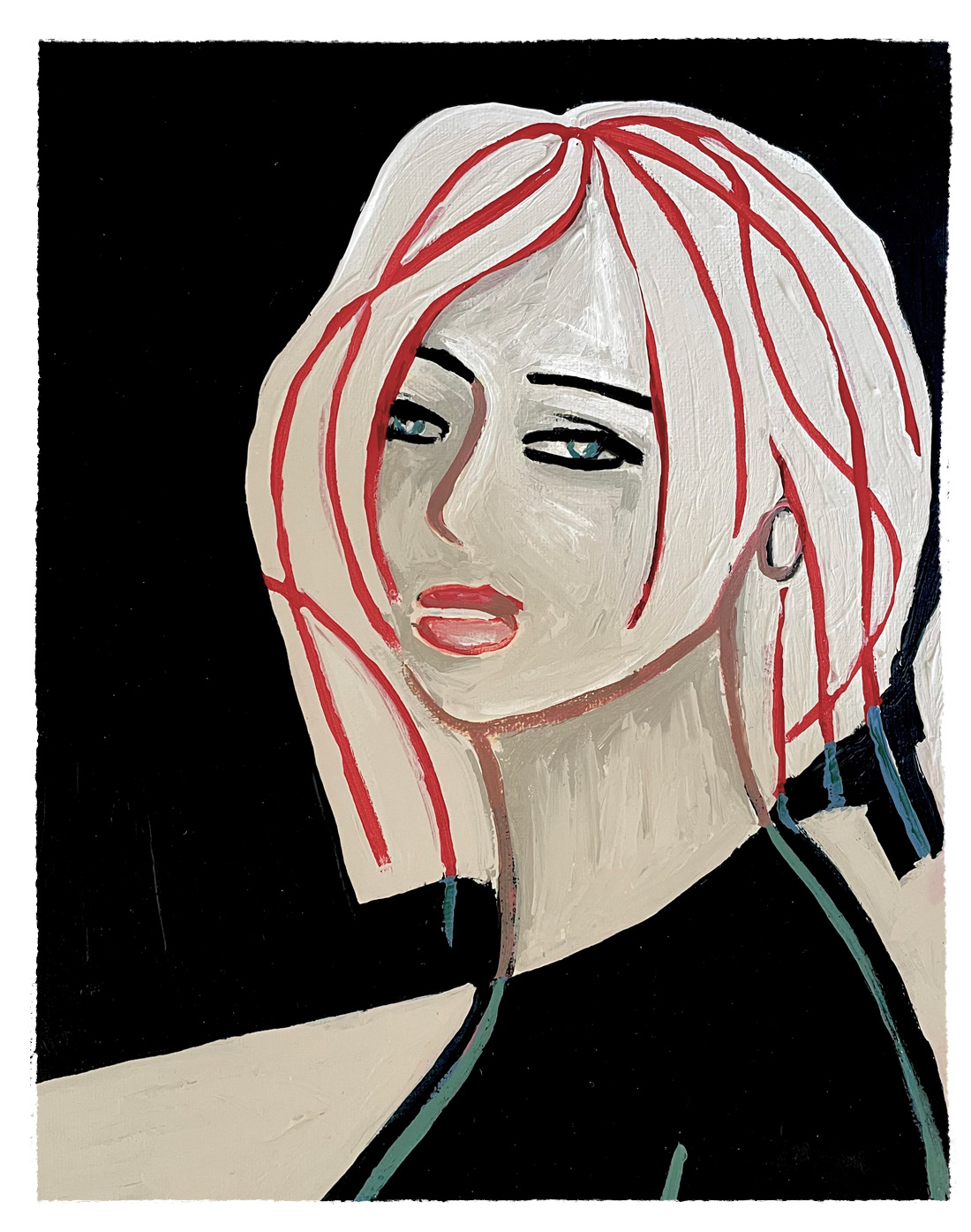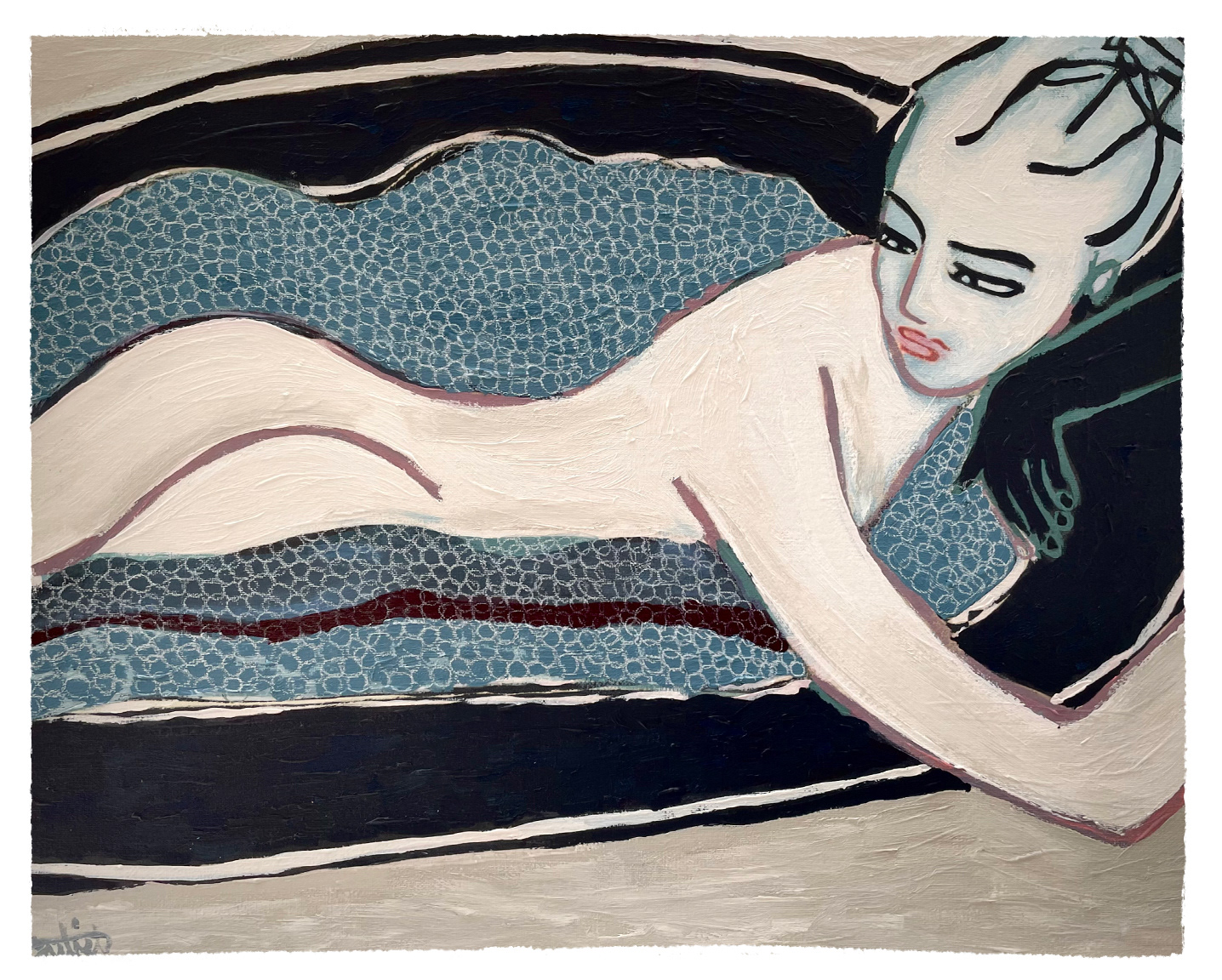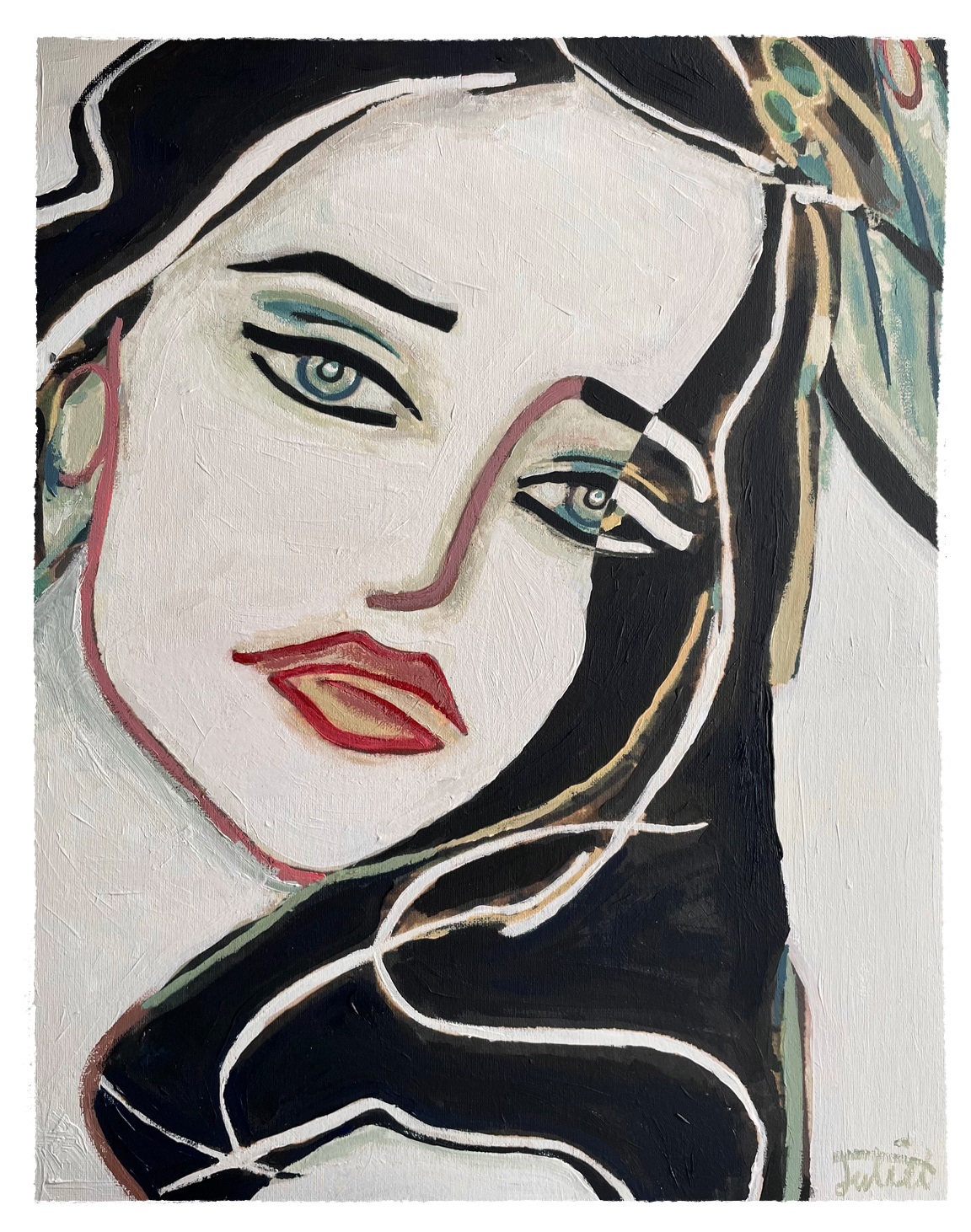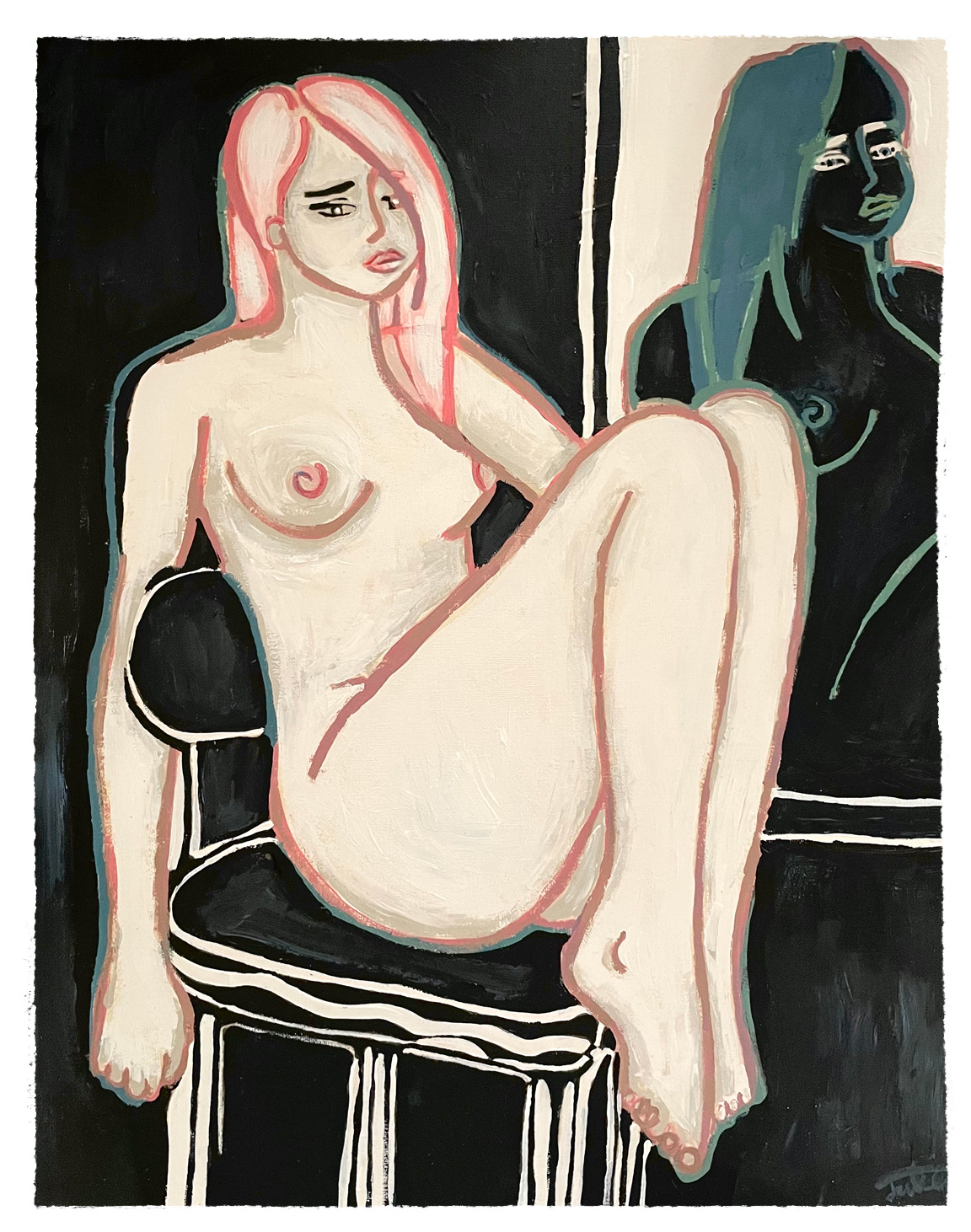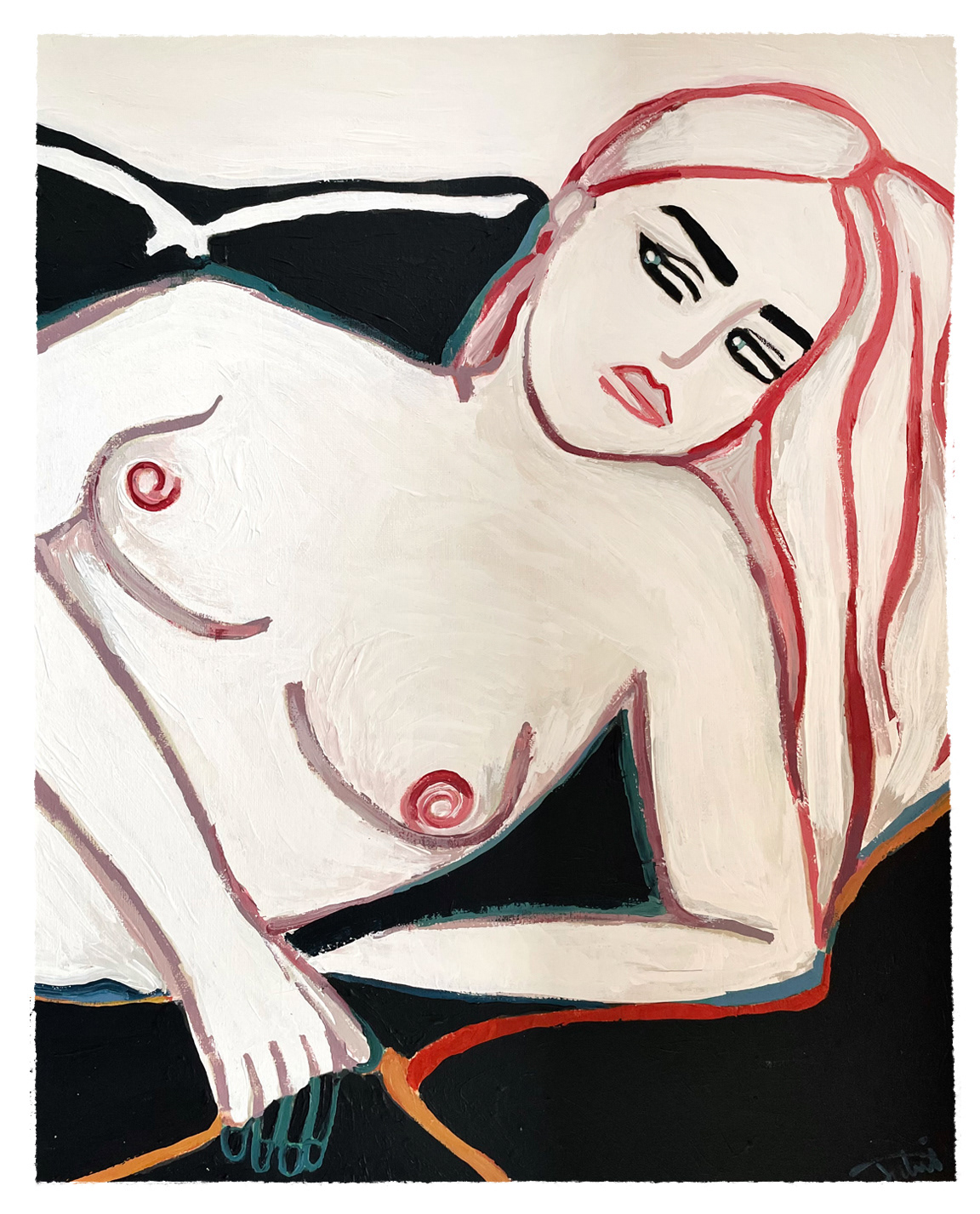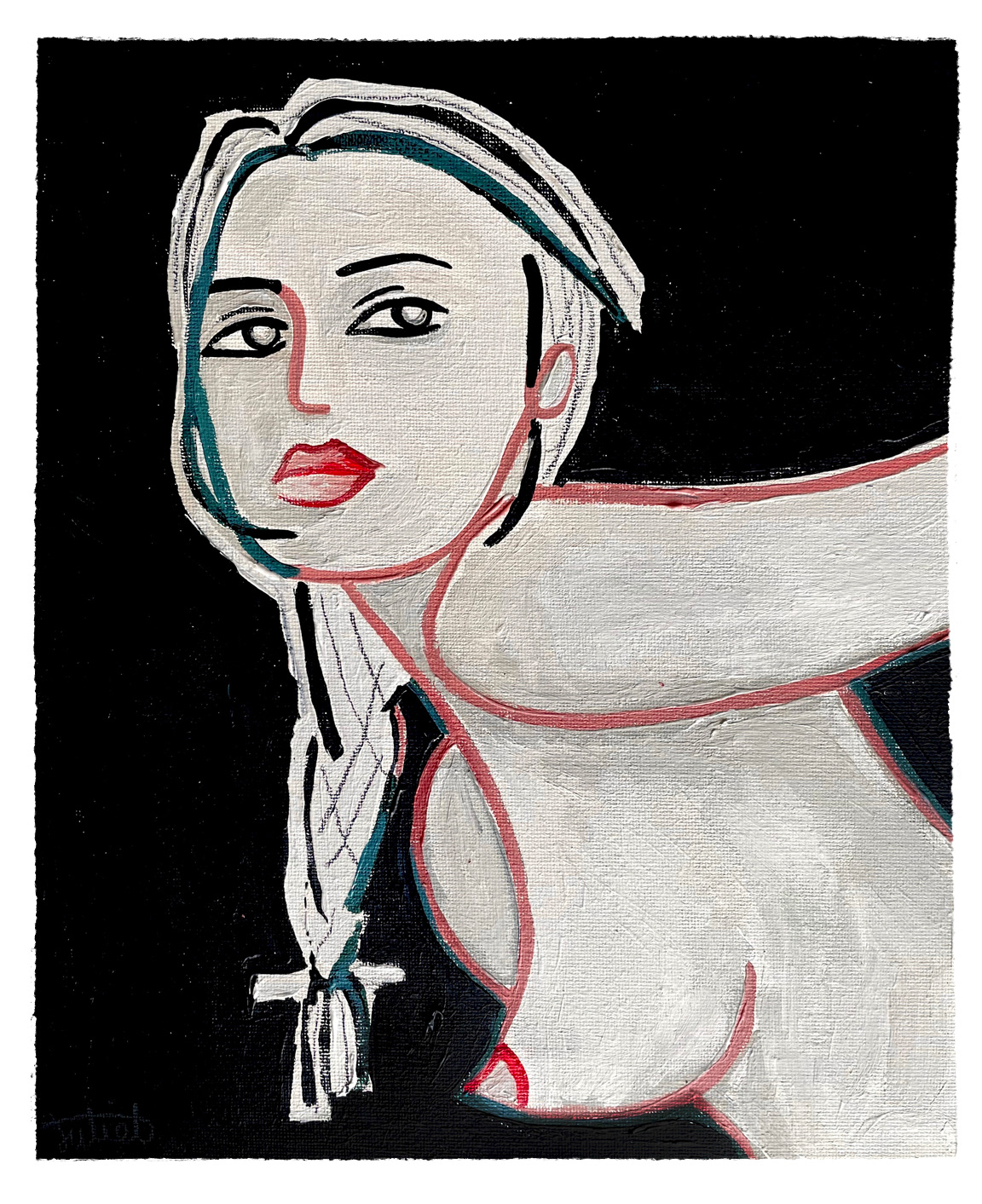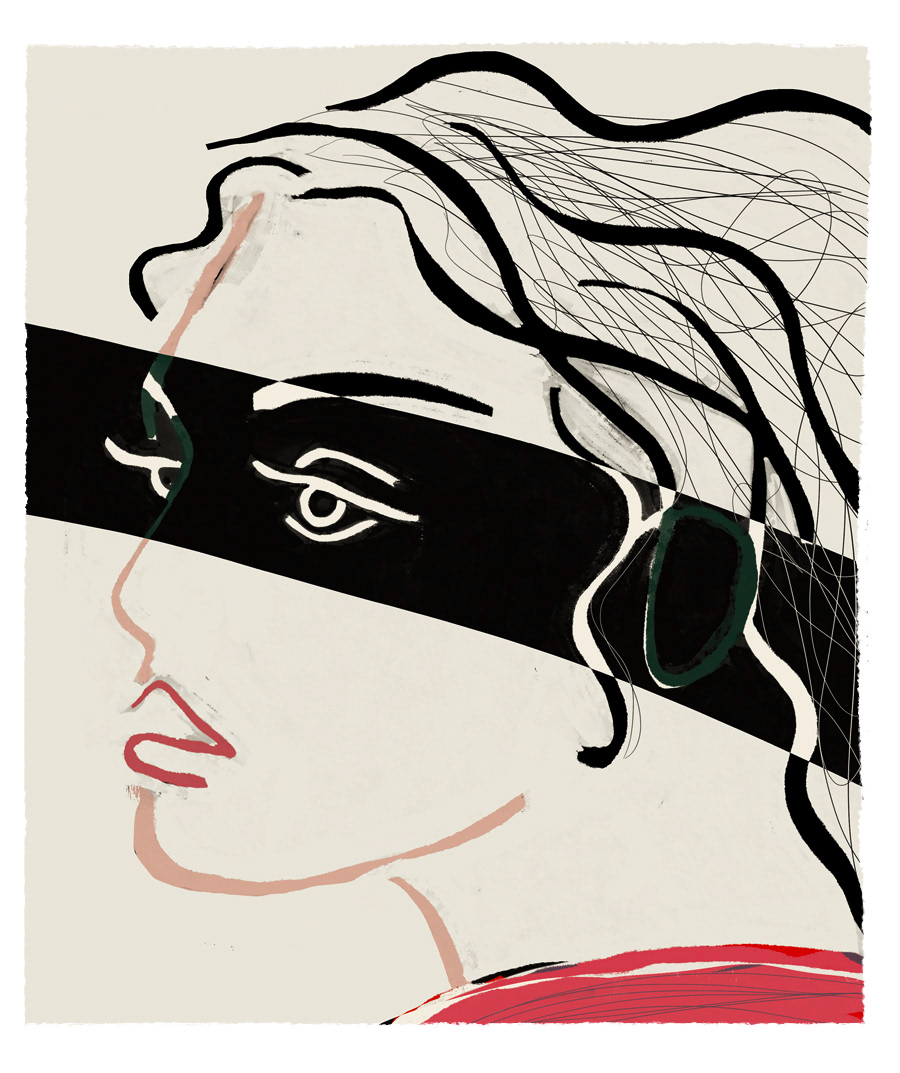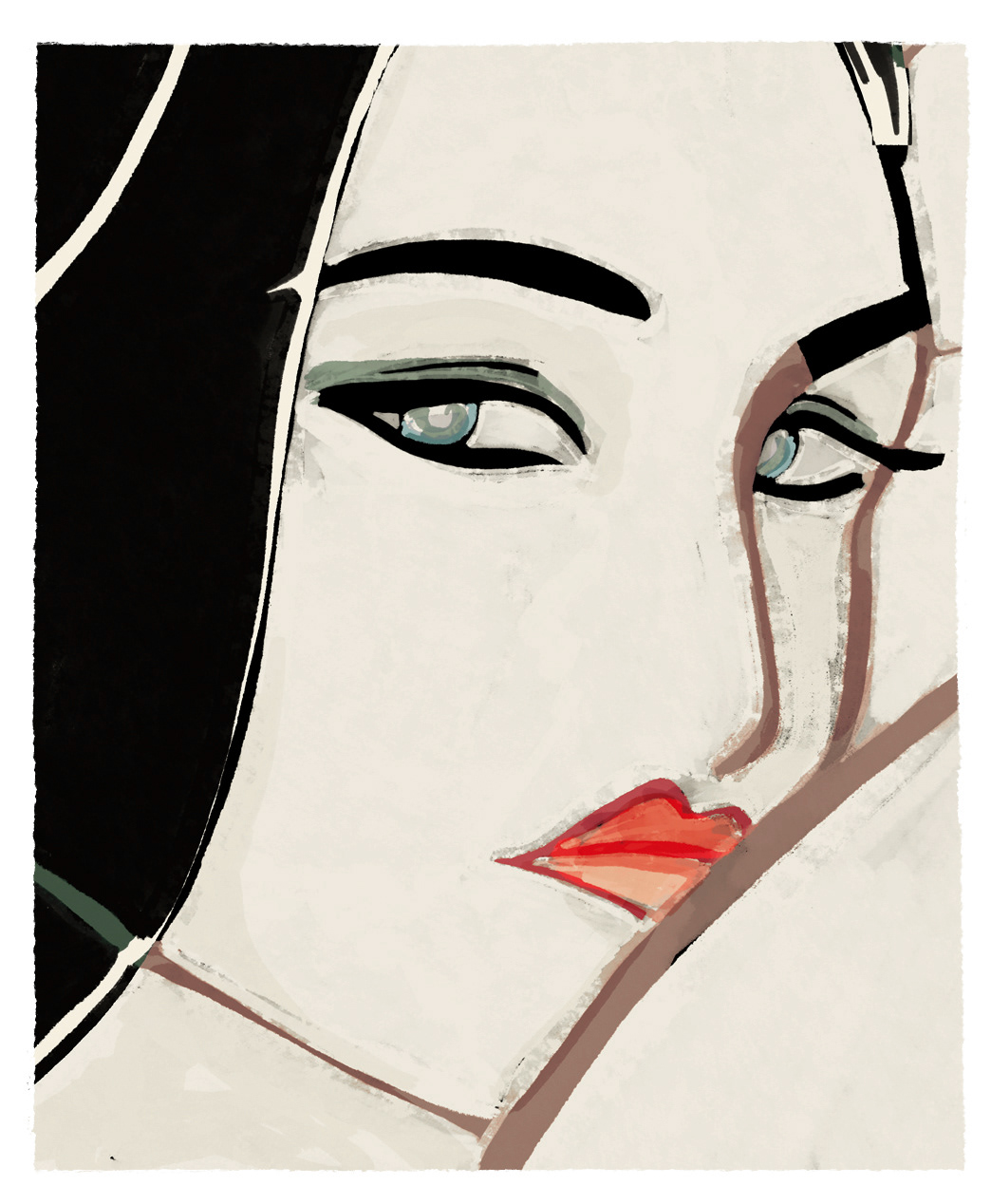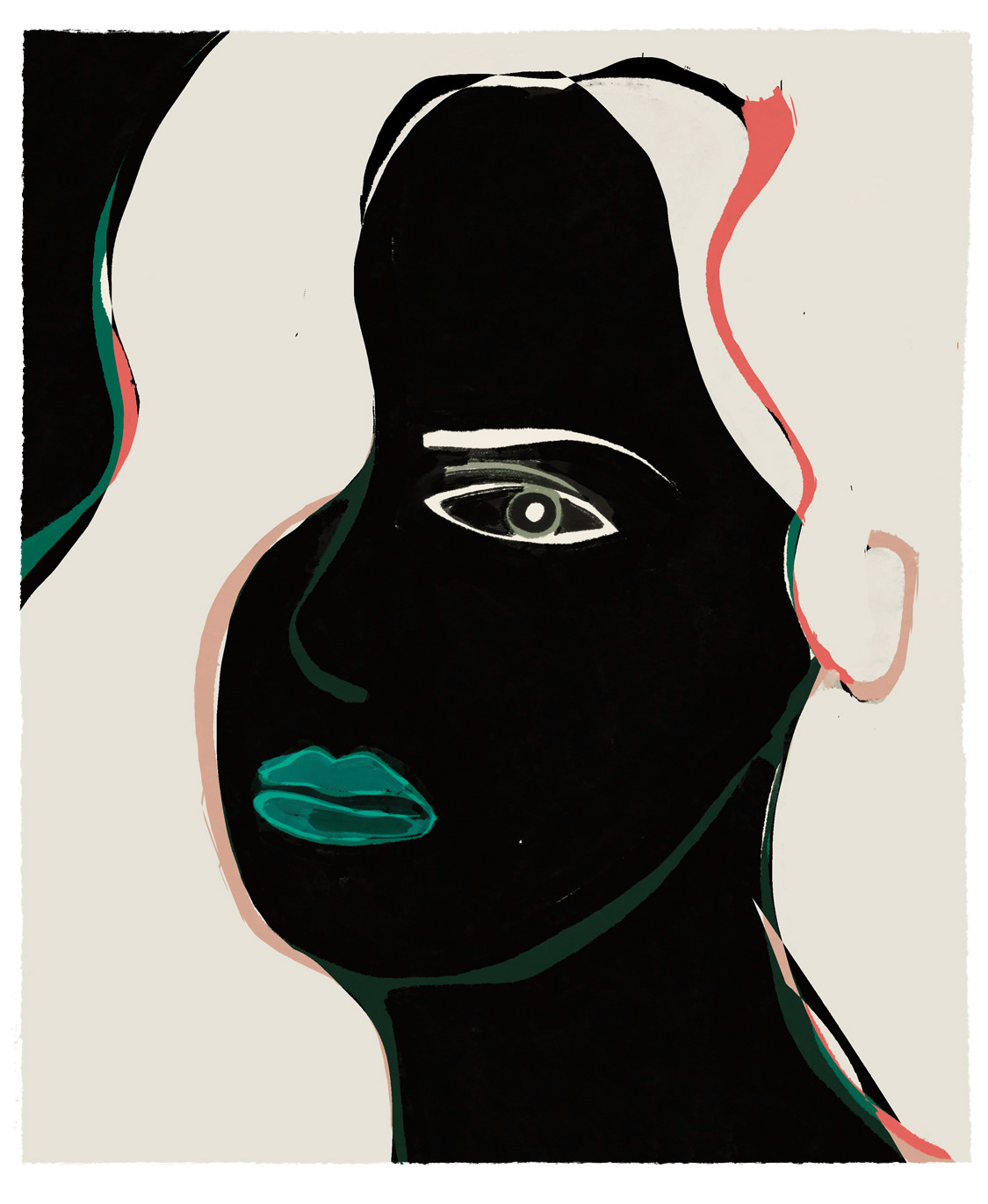 En Face de... an exploration of the Male Gaze; the Female Gaze; portraiture and the female nude. Each painting asks the question "who is looking at who?" and challenges the emotional interaction between painting and the viewer. 
There is an underlying tension between sexualisation and de-sexualistion of imagery: source material is predominantly sketched from imagination but includes influences taken from life drawing sketches, pornography, tv adverts and fashion catalogues. 
This series is ongoing, first painted in early 2021. Acrylic / mixed media on canvas.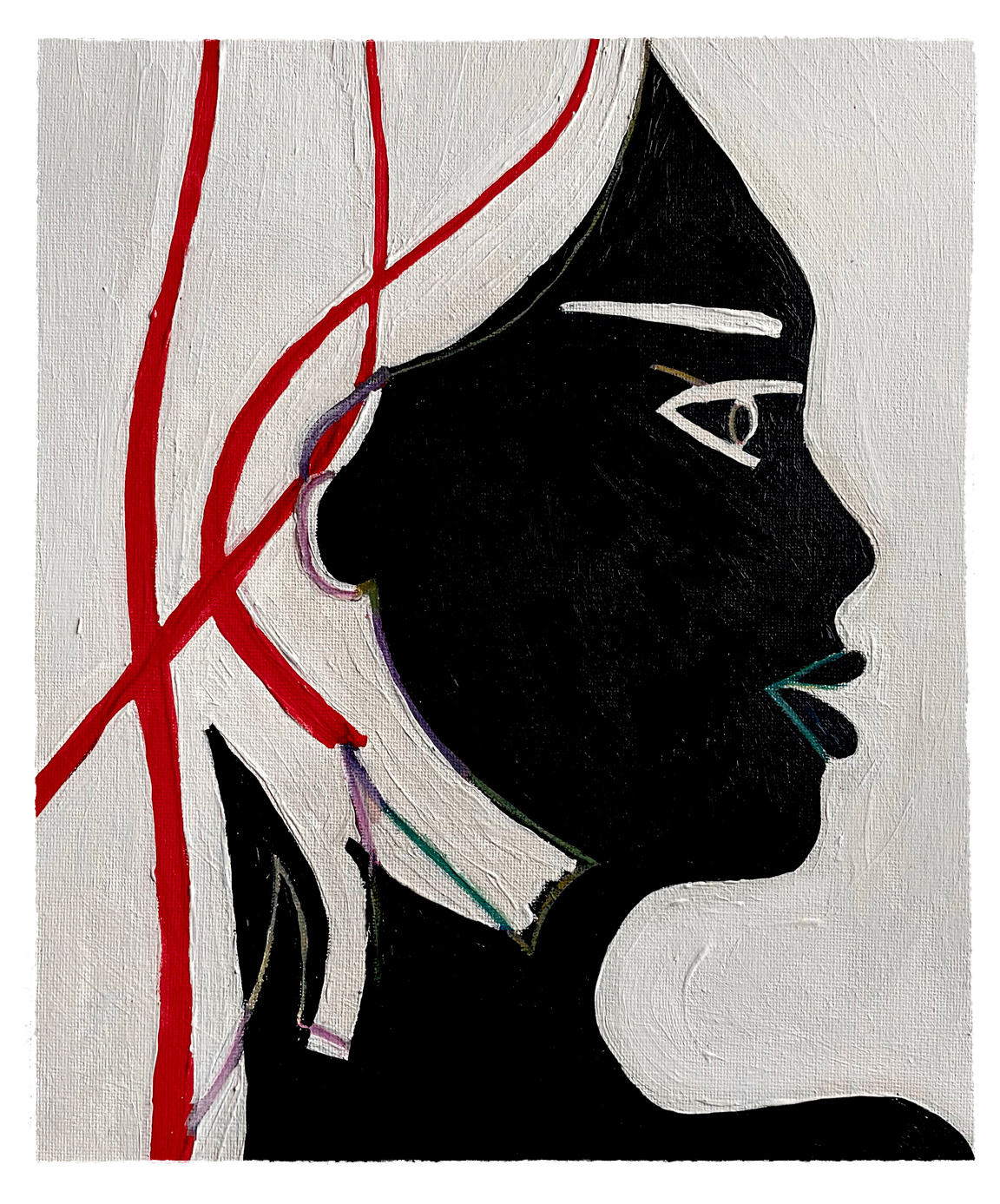 Acrylic and coloured pencil on canvas panel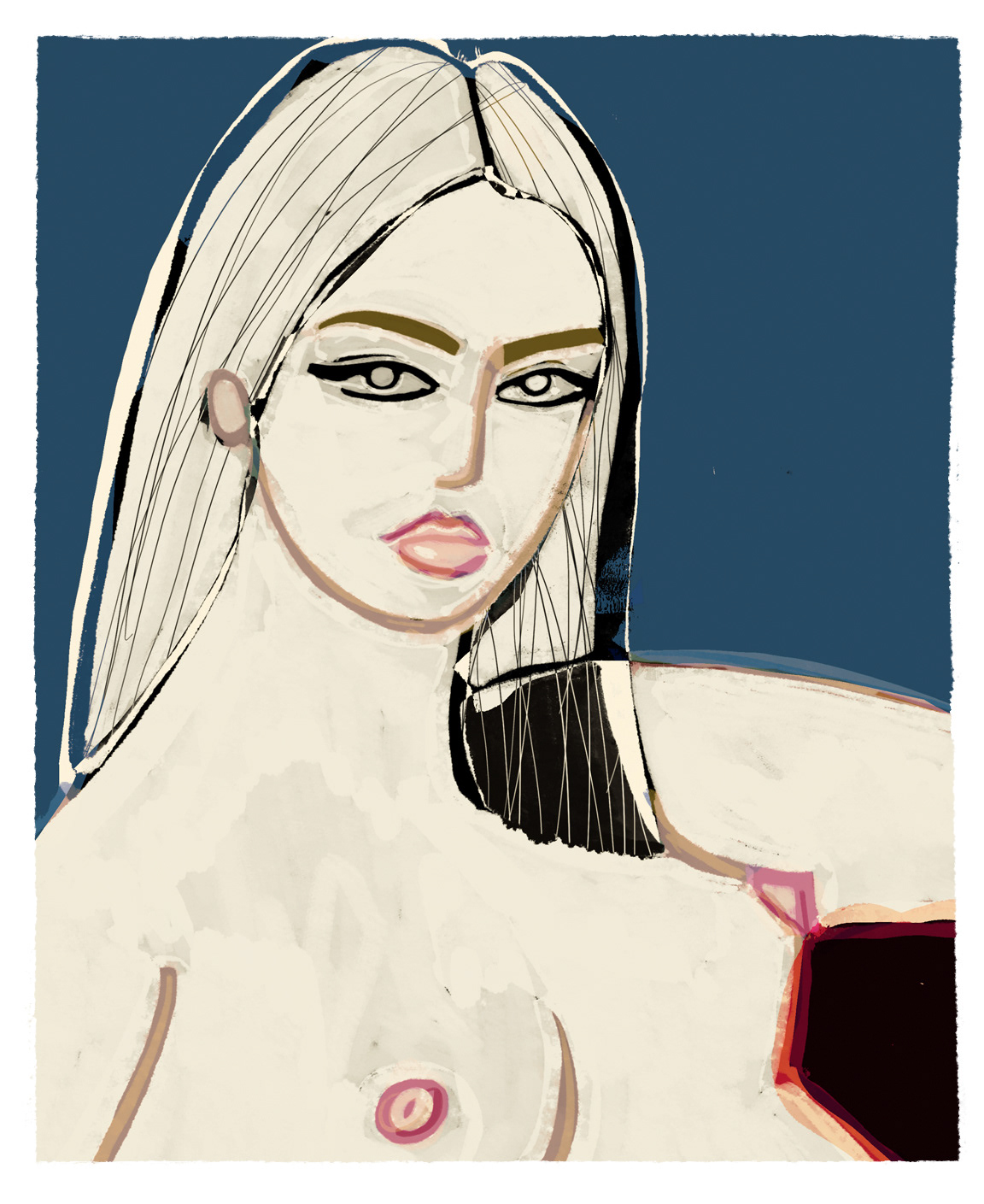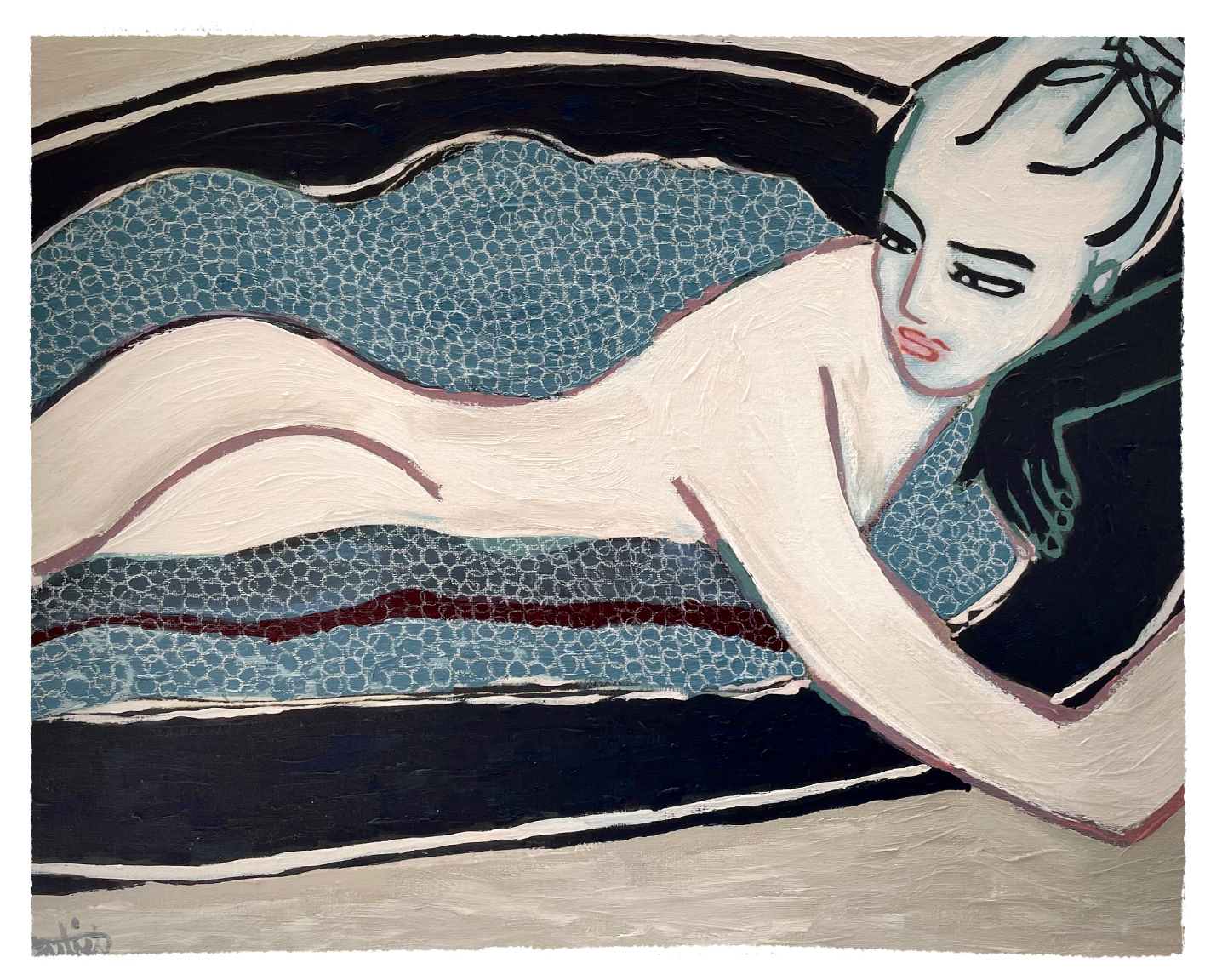 Acrylic and coloured pencil on canvas panel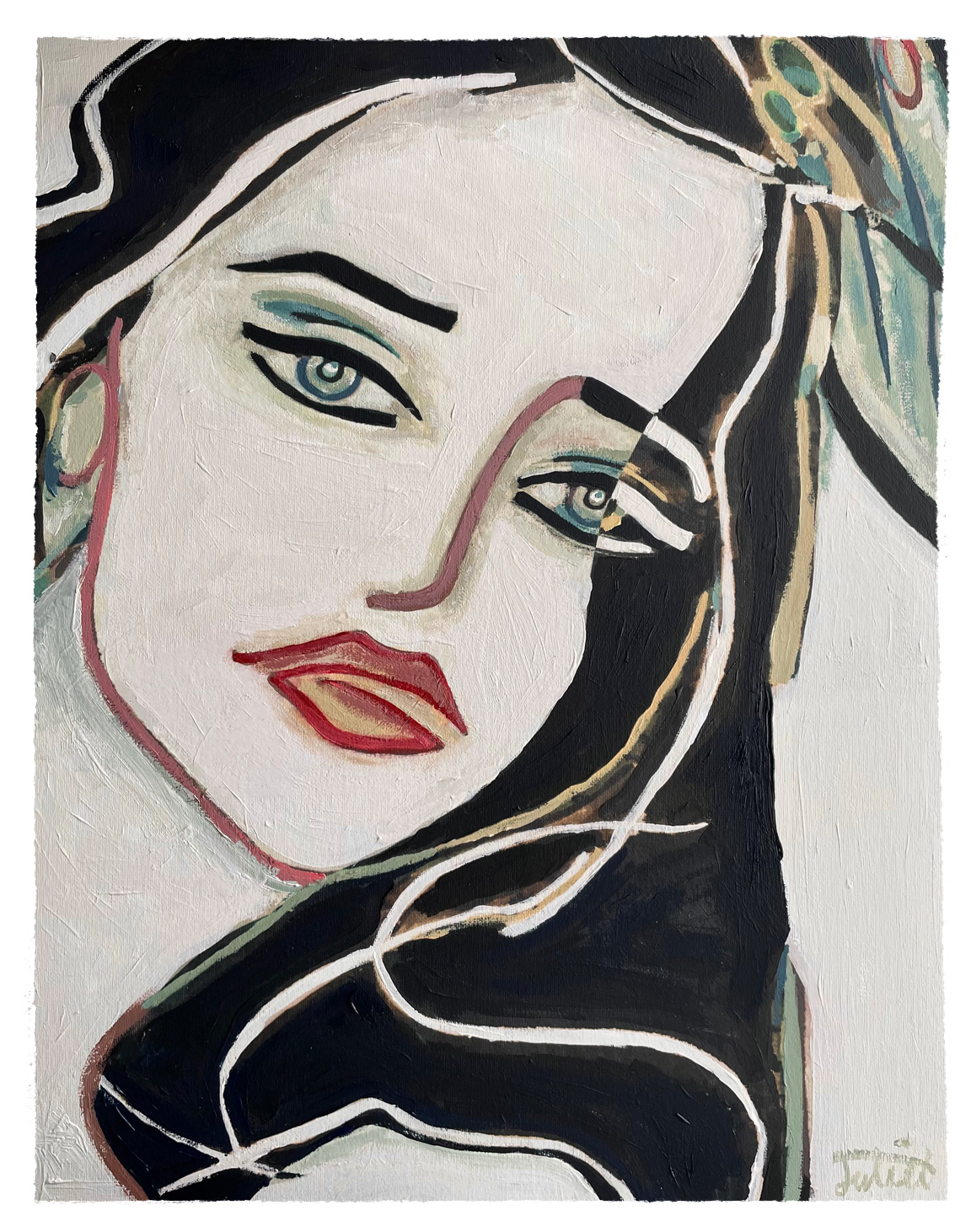 Mixed media on canvas panel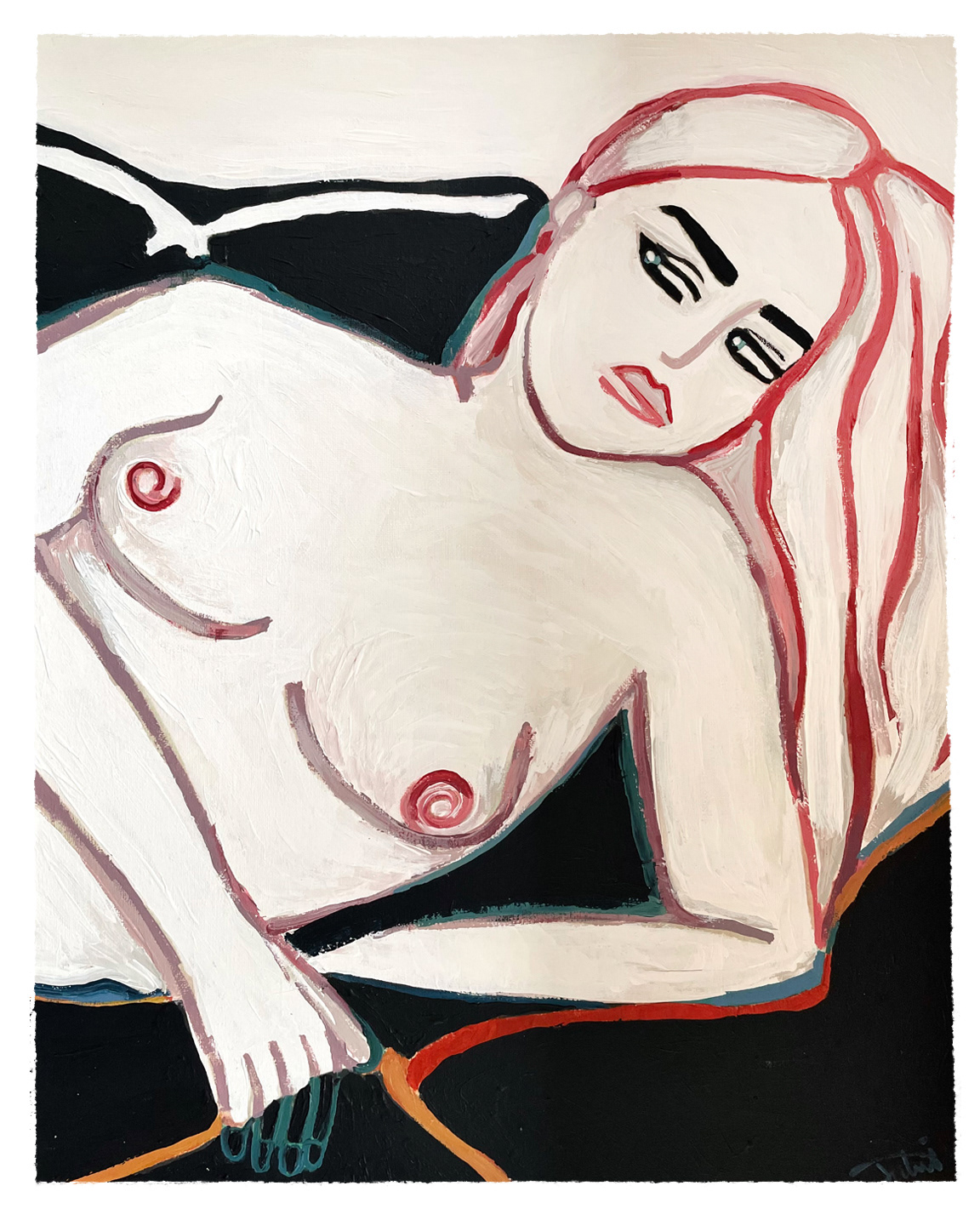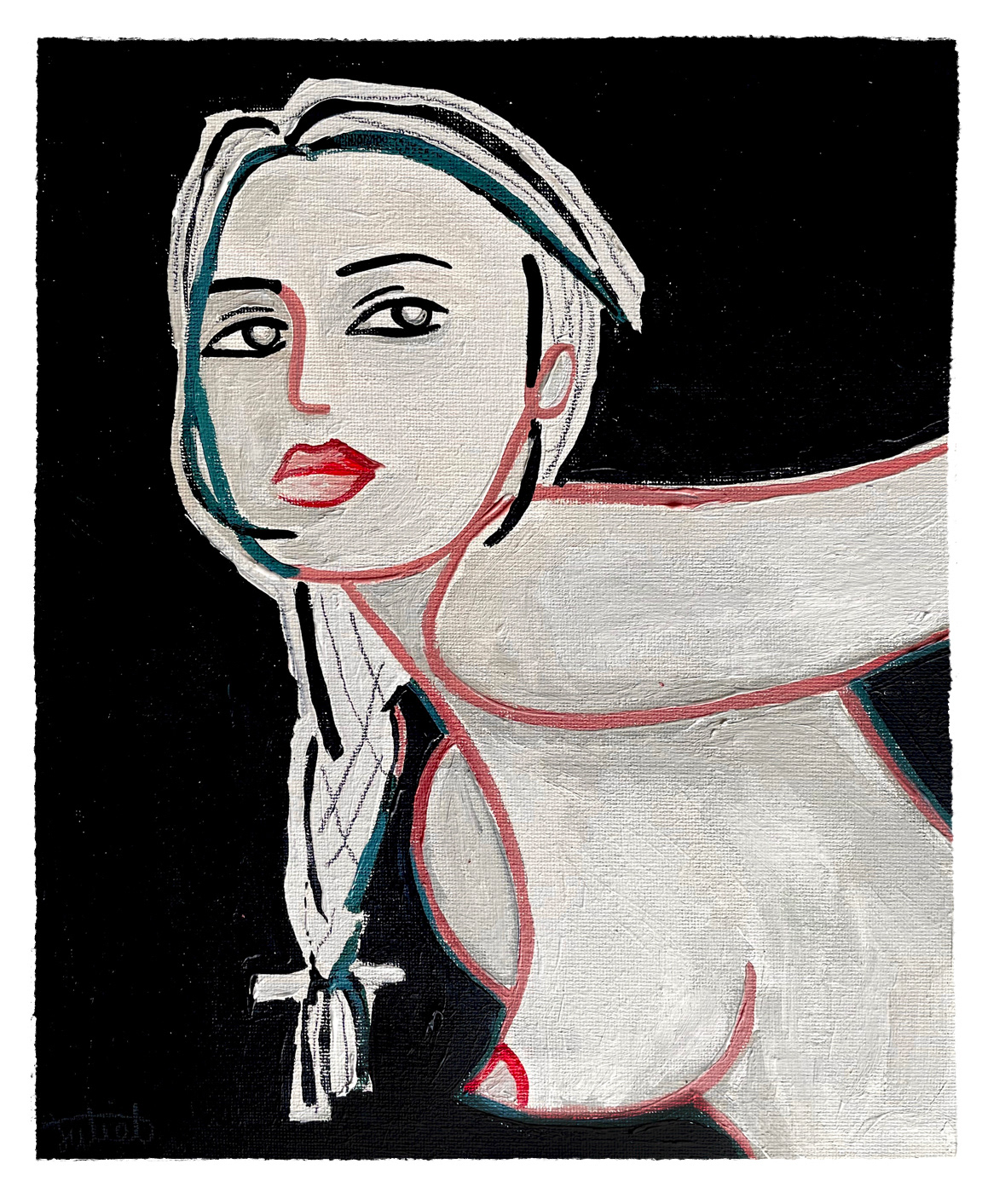 Acrylic and coloured pencil on canvas