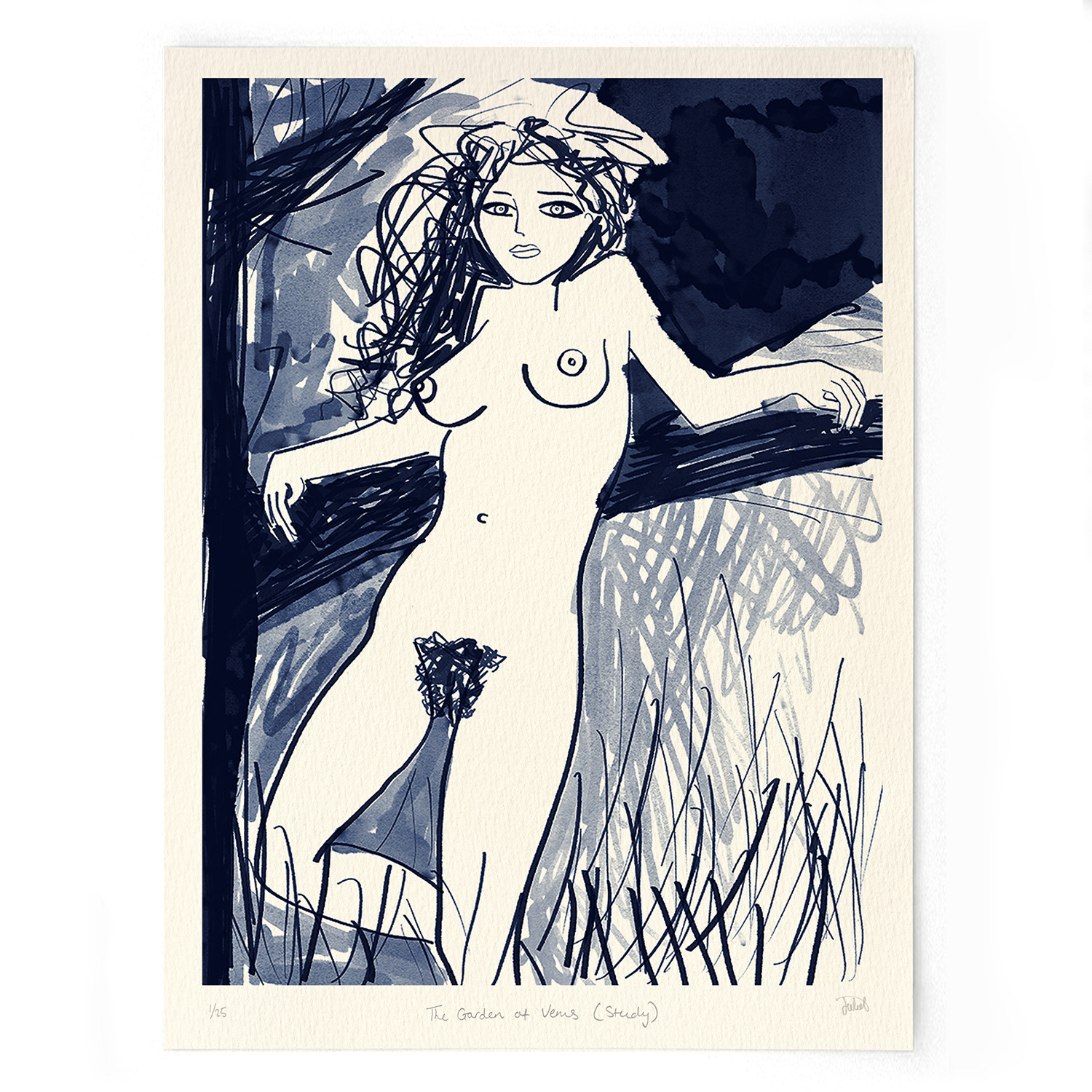 The Garden of Venus (Study), 2017. 
Original, giclée print. 50cm x 38cm.
At the edge of Eden, the story of Venus begins... This is a print of the original sketch that went on to become the Garden of Venus painting, exhibited at the Royal Academy of Arts Summer Exhibition in 2018 (sold). 
For sale as a limited edition (further information and link to shop below).