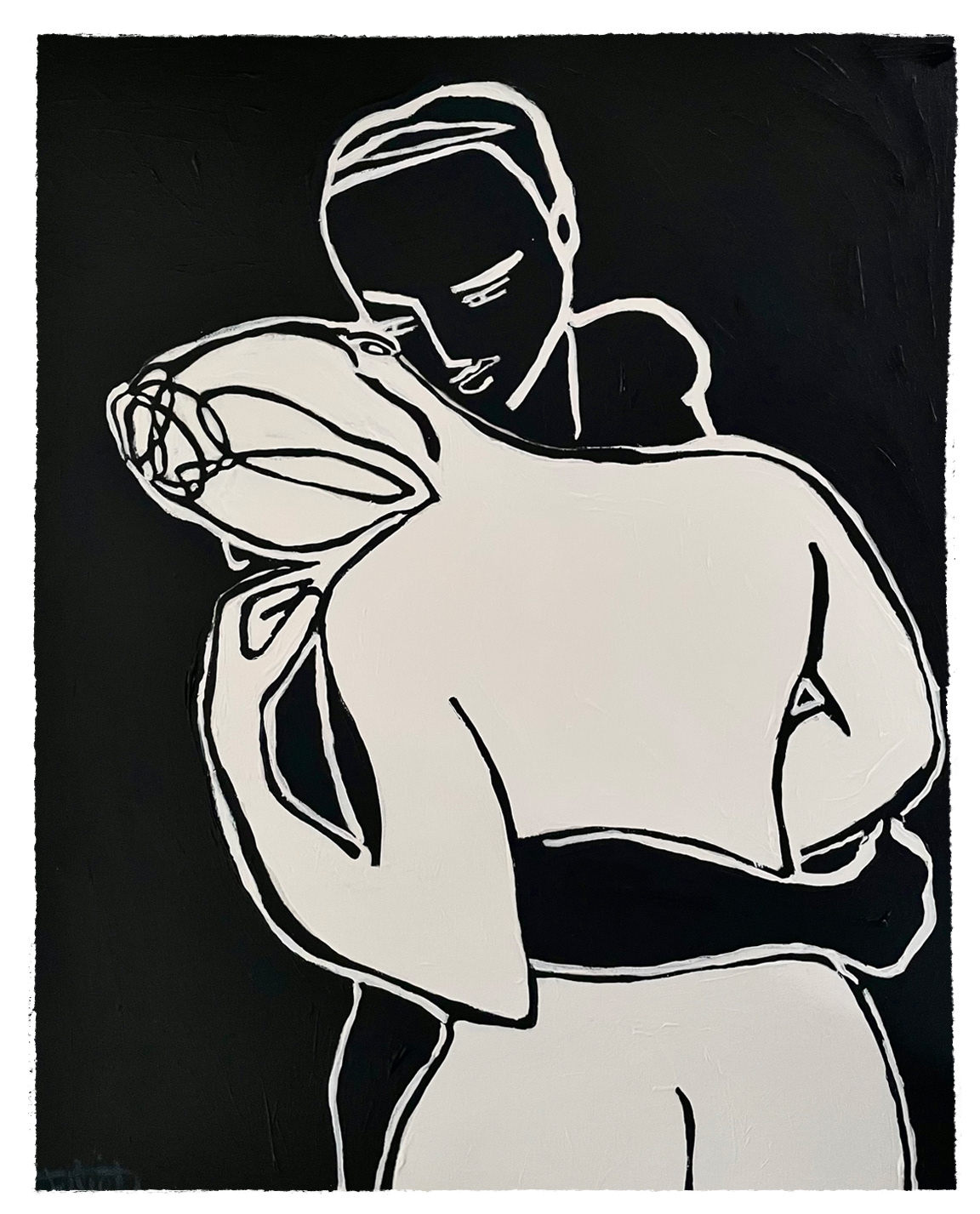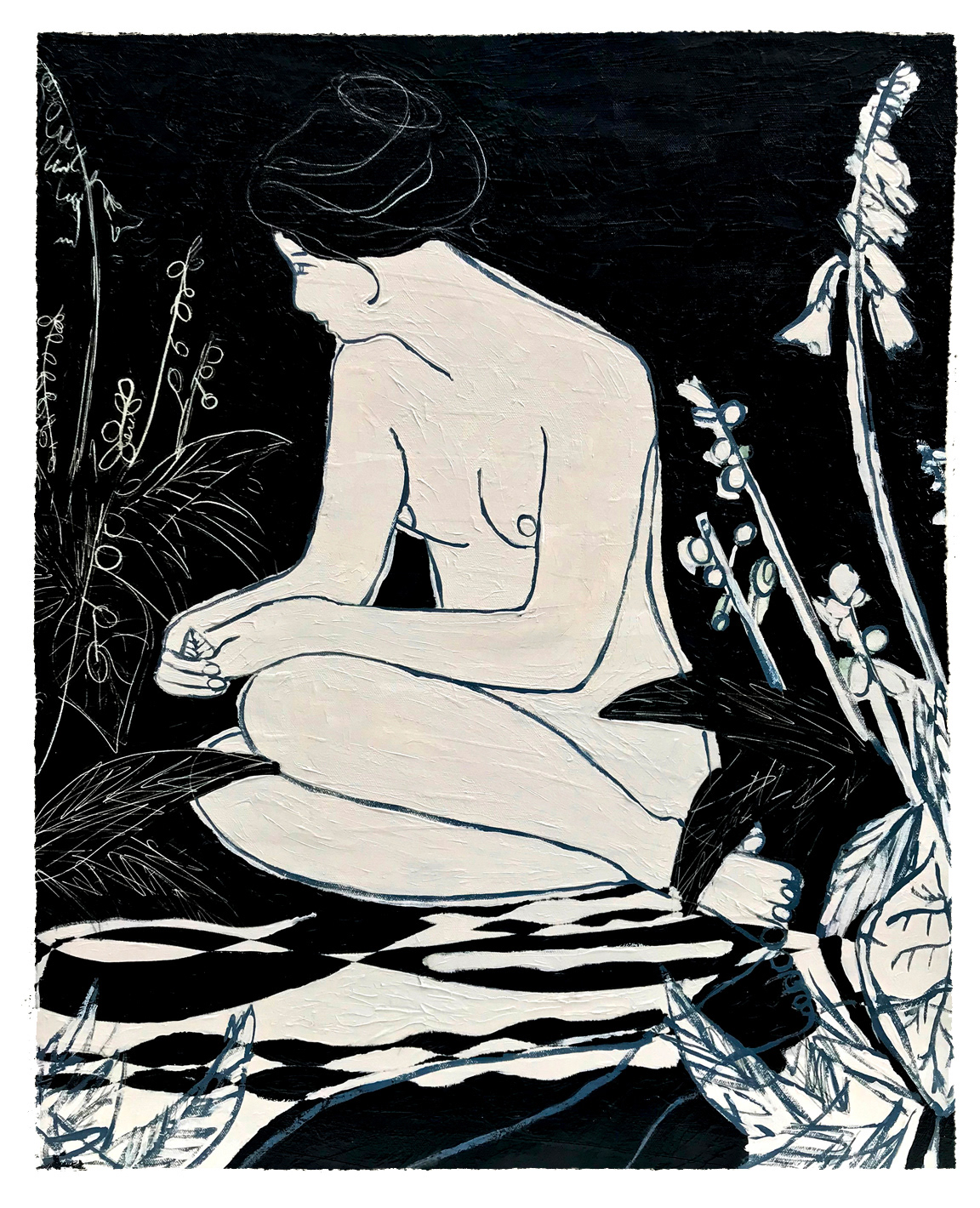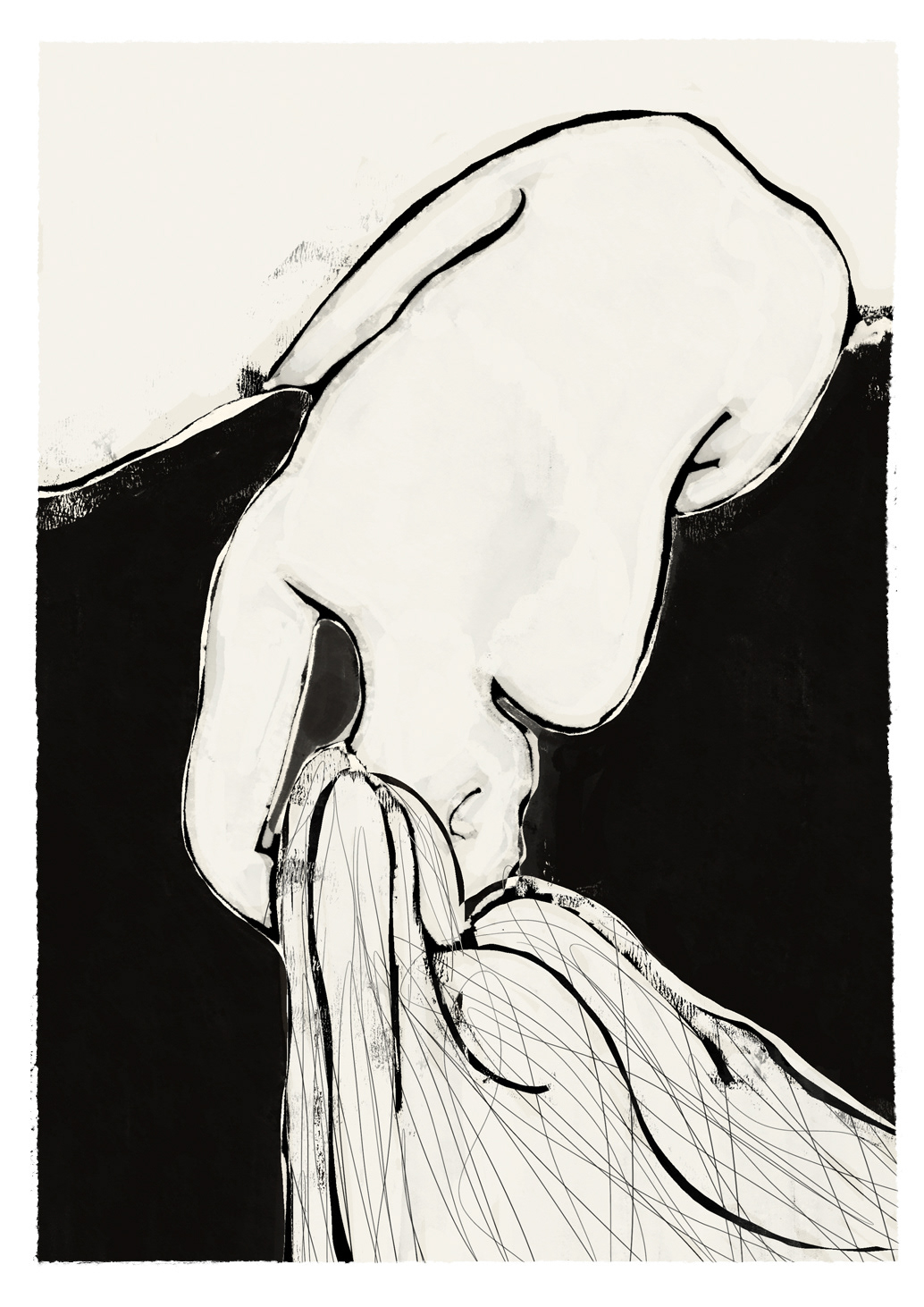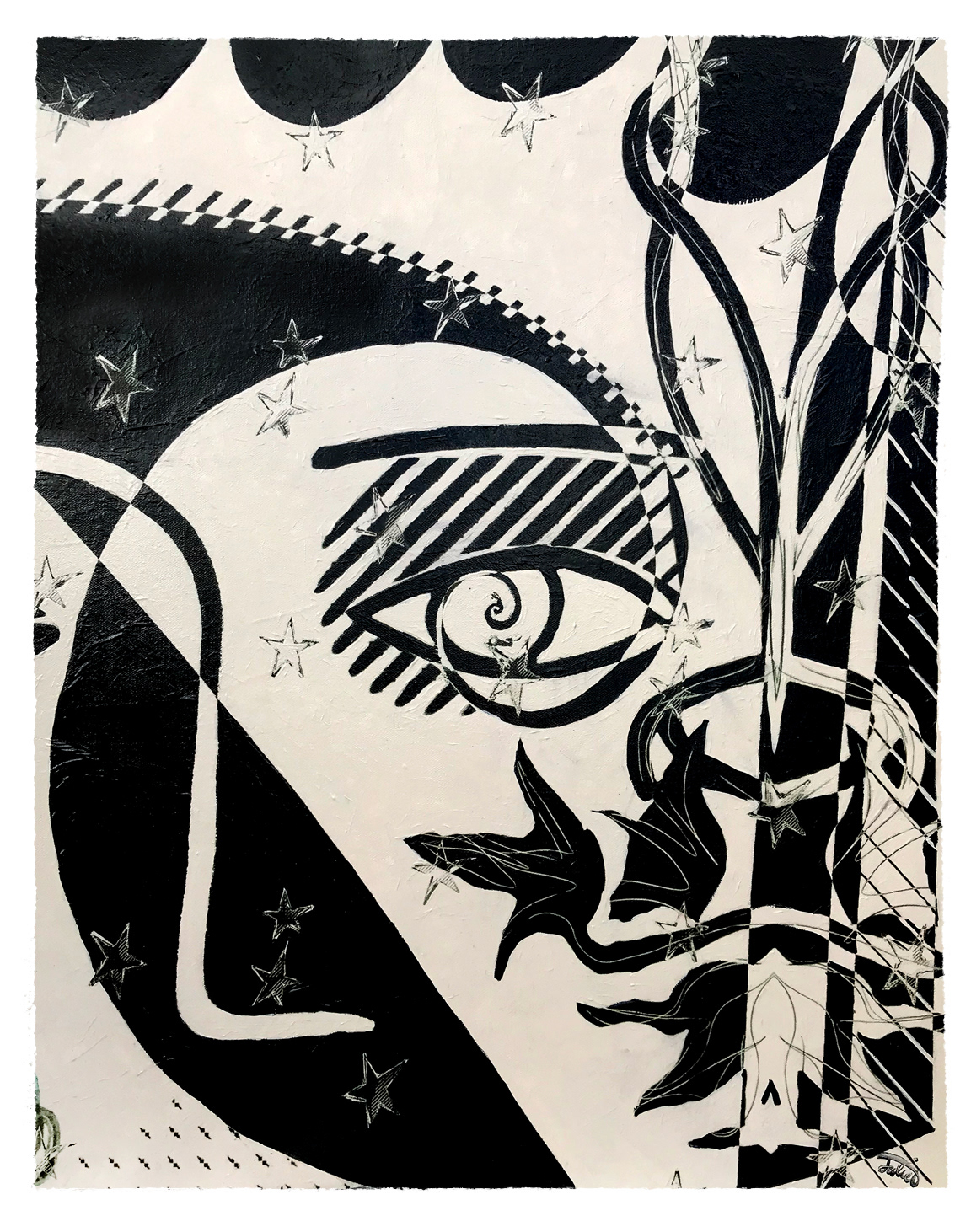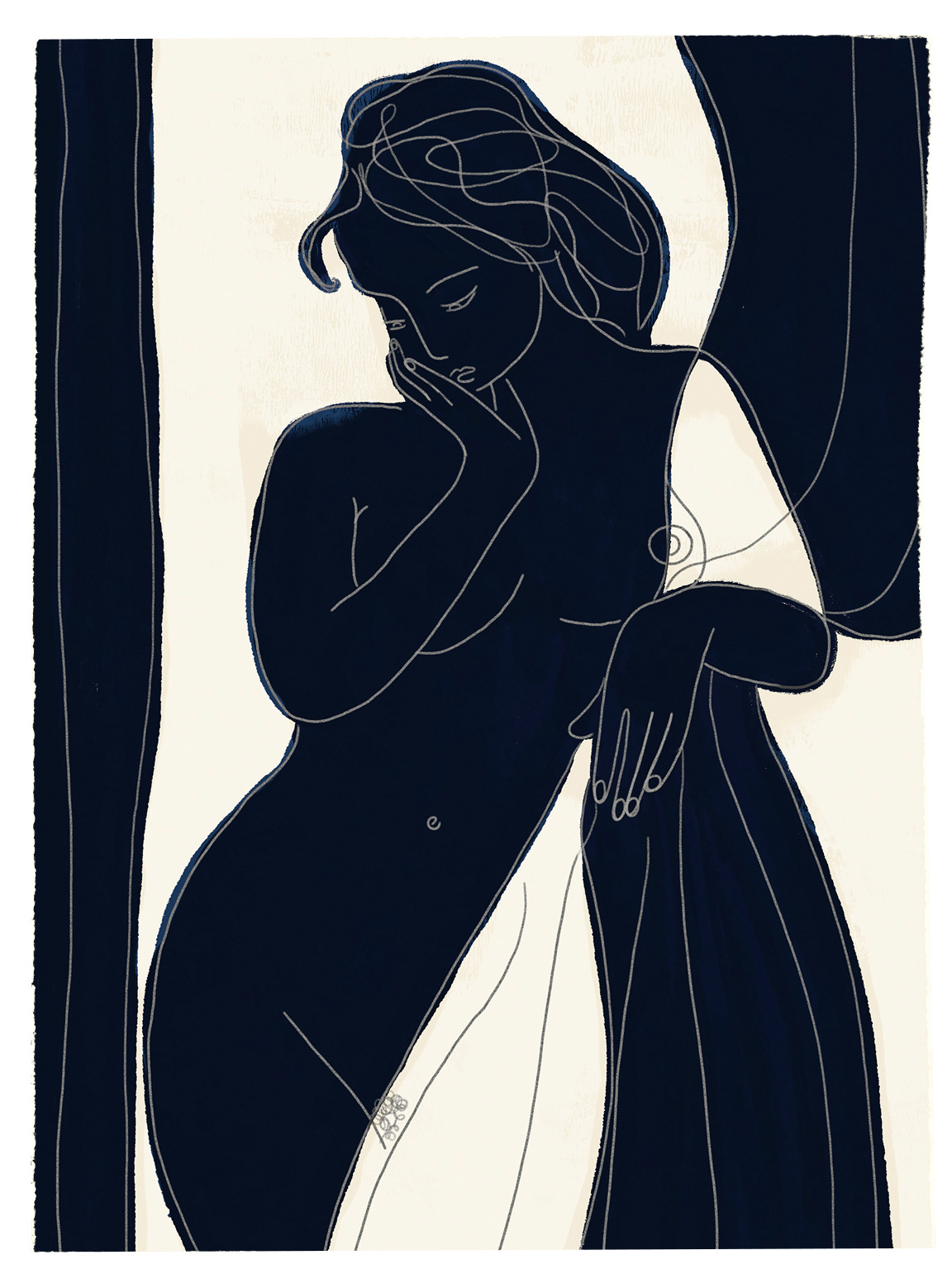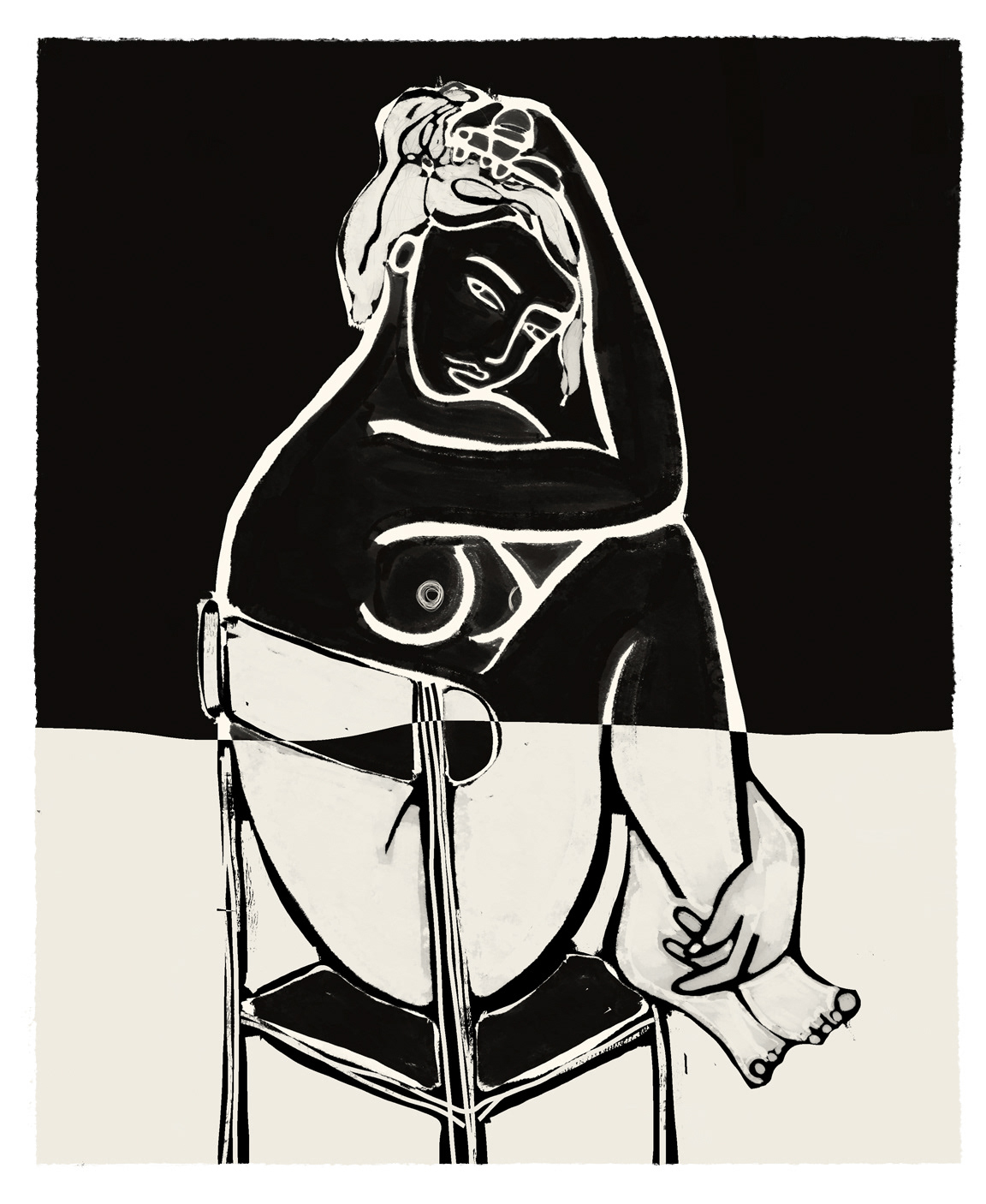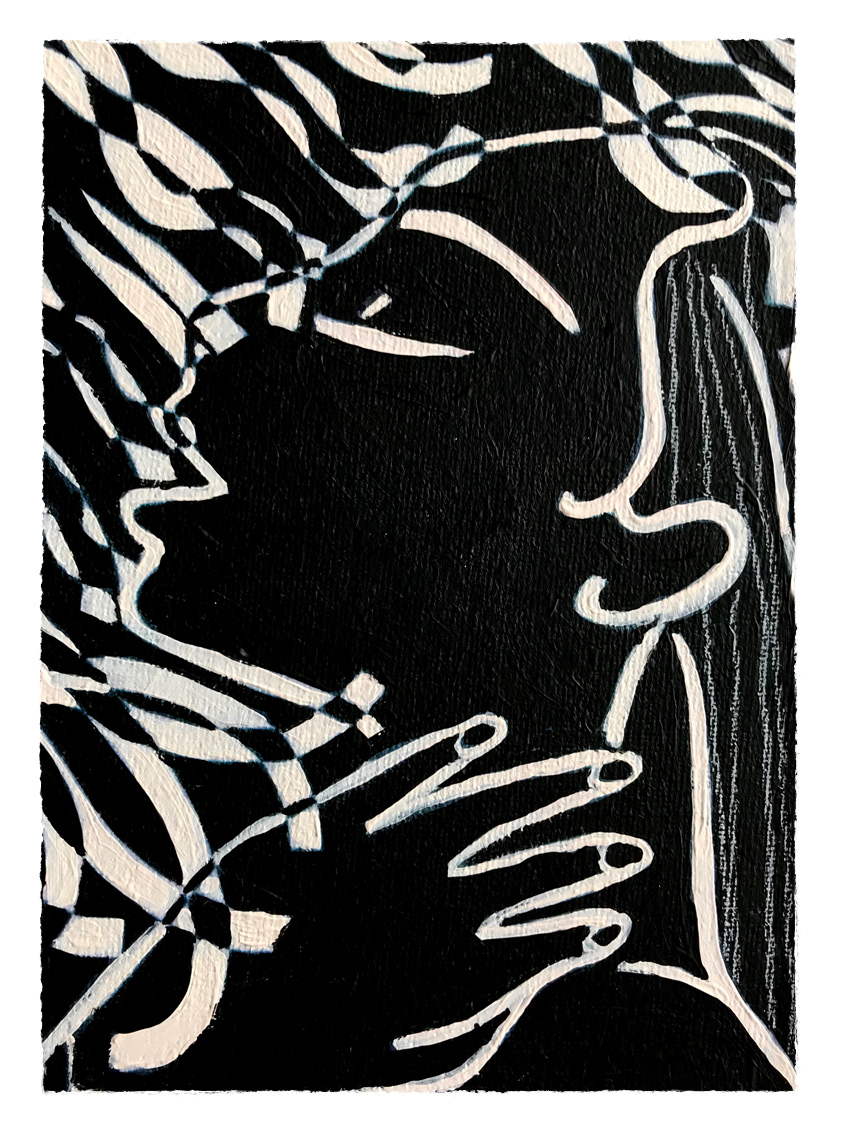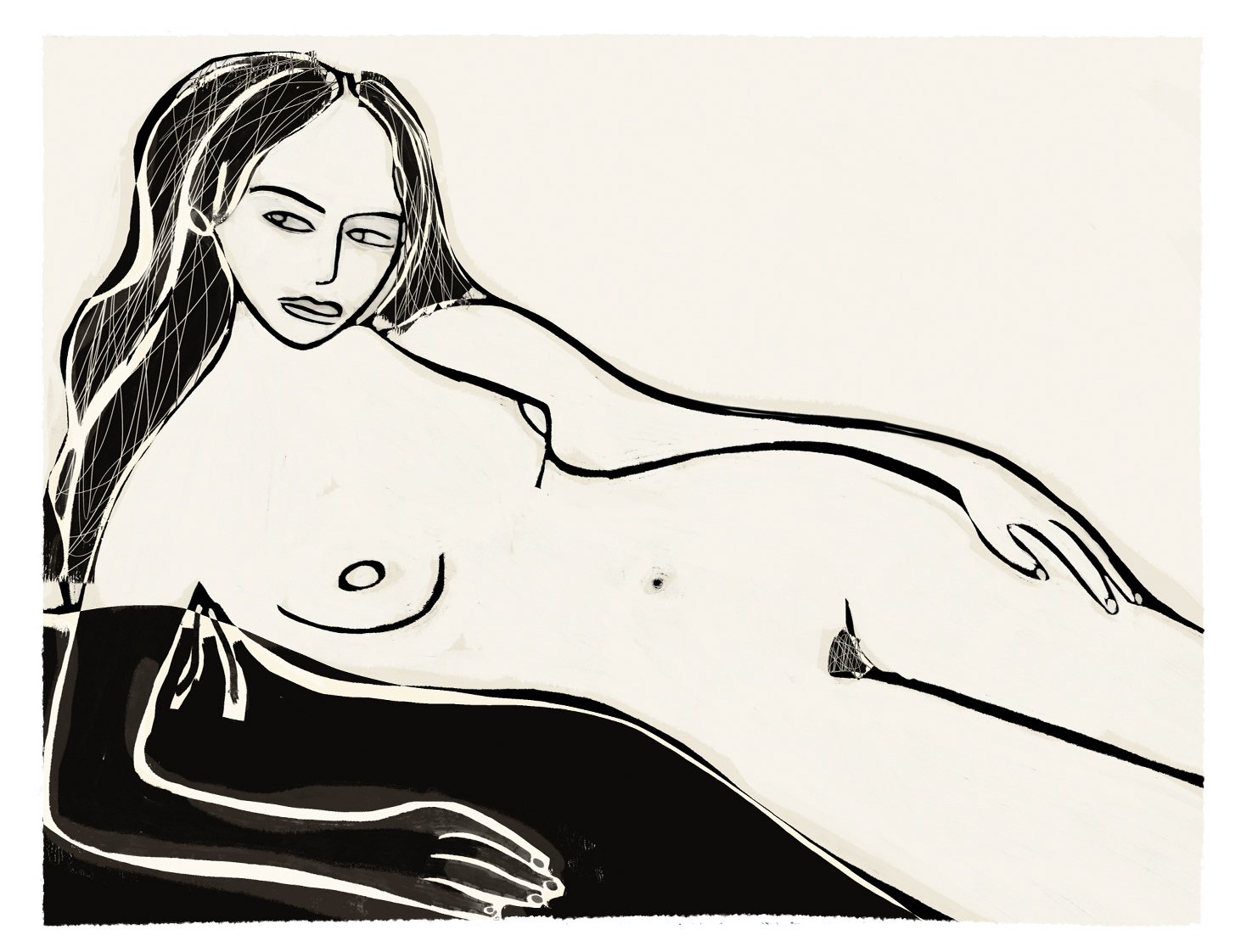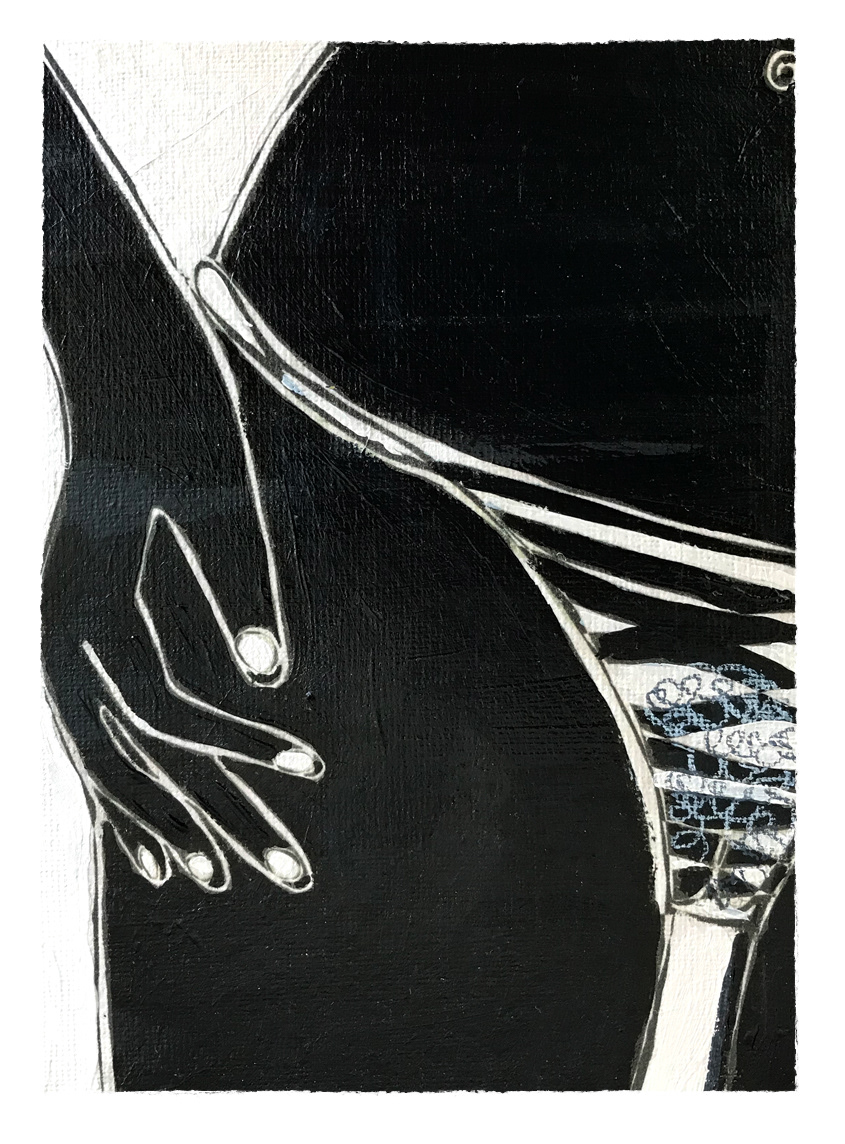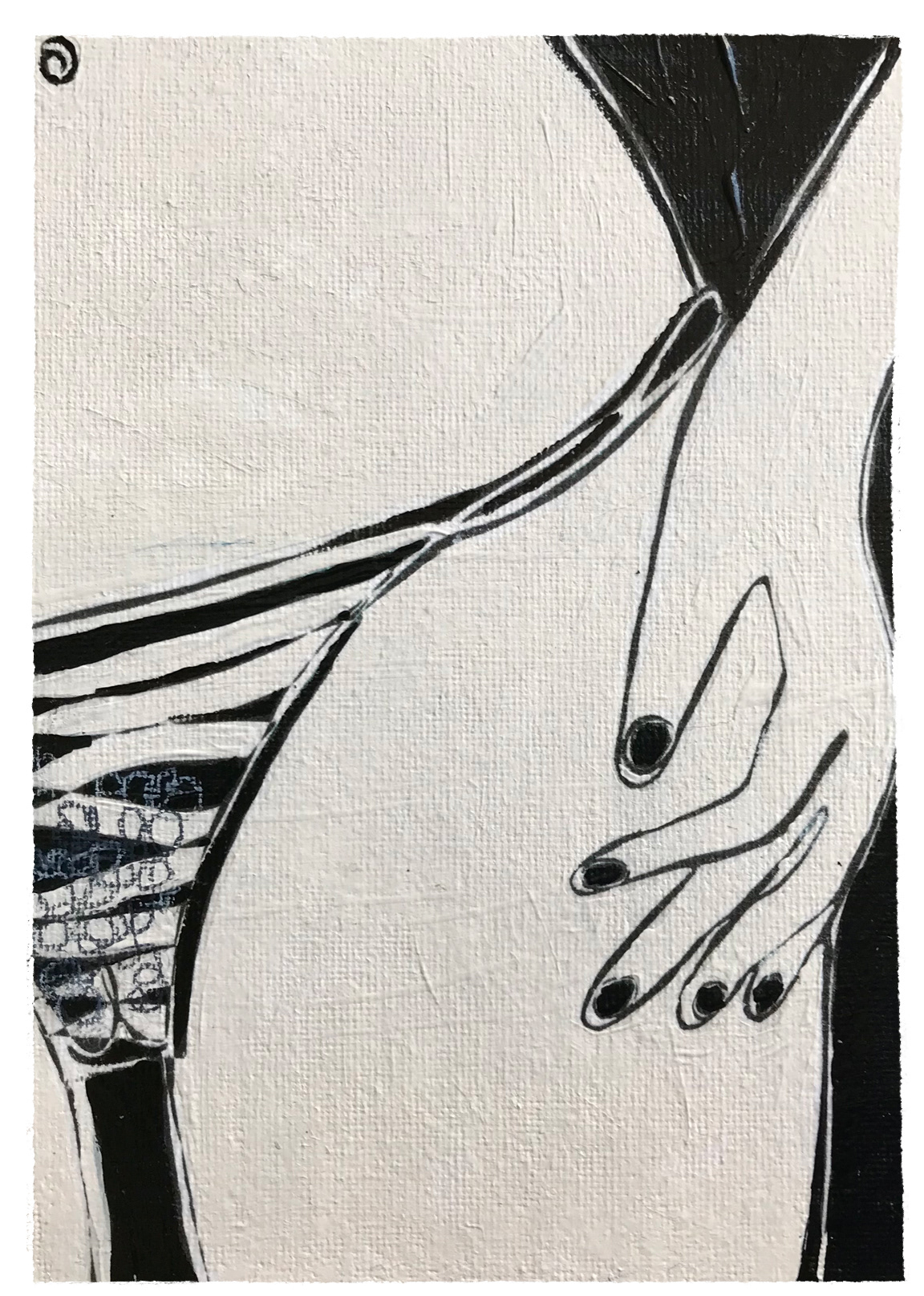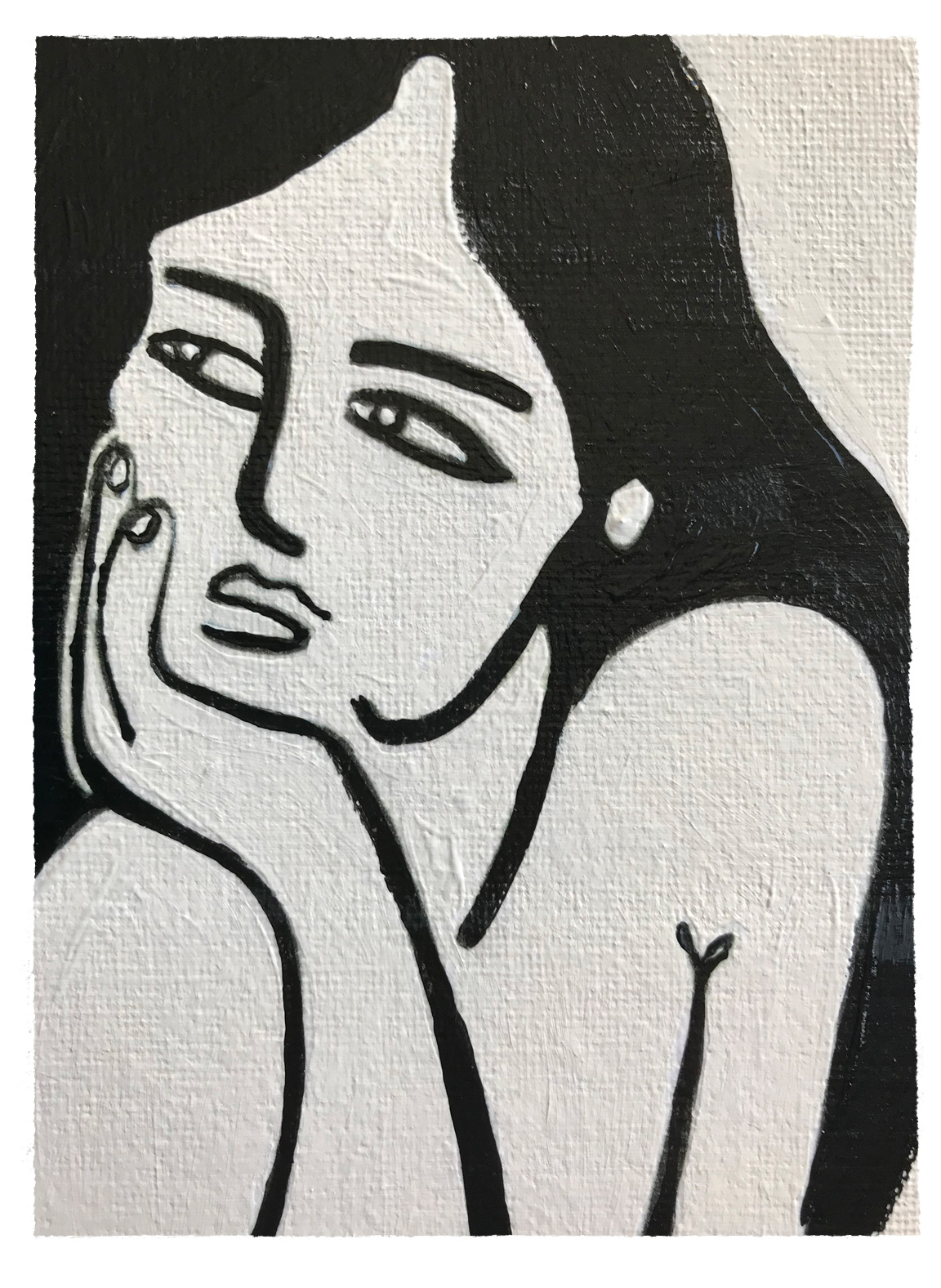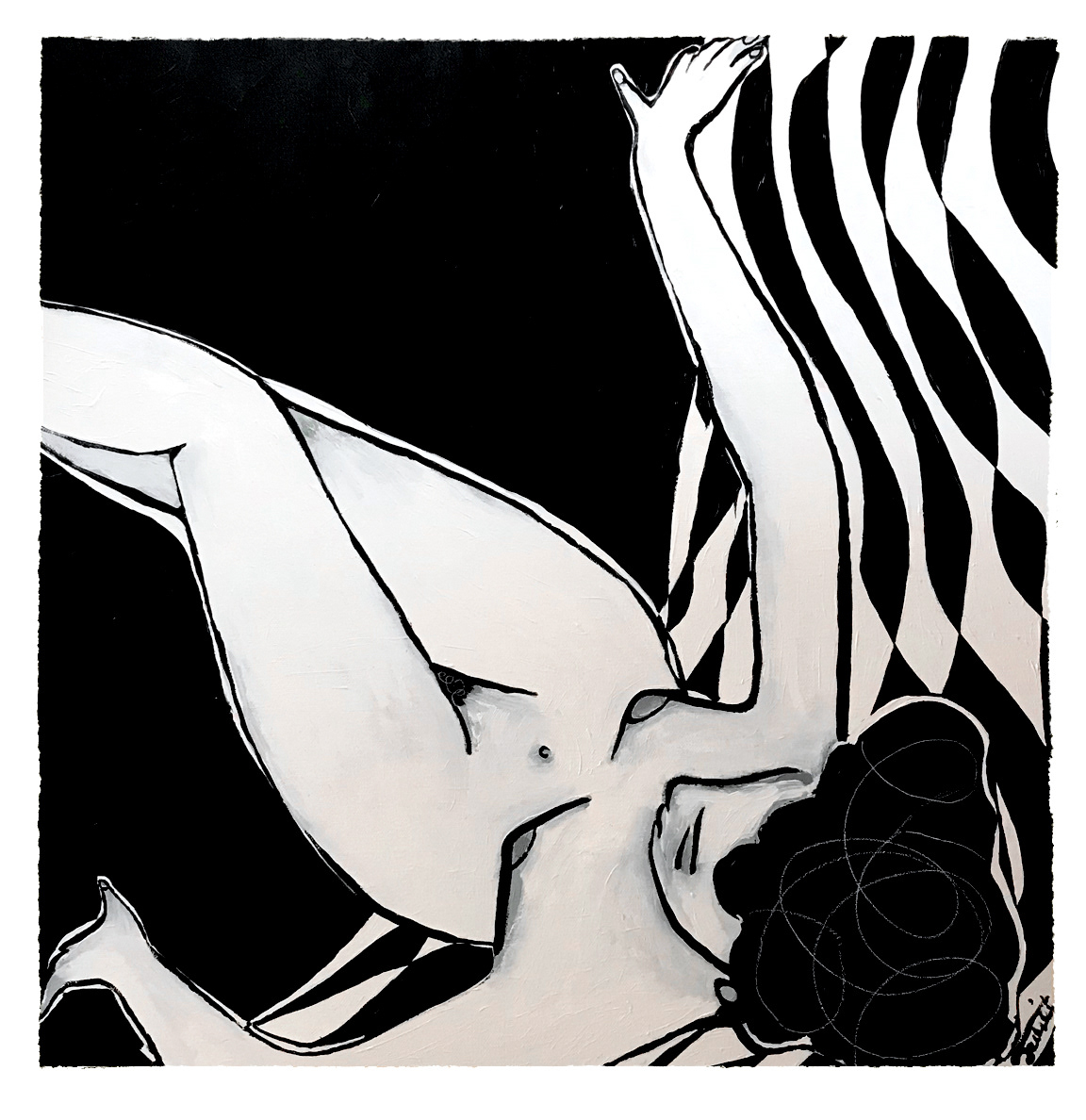 Ghost Story began as a series of seven paintings, telling a story in allegorical form - intended as a picture book for the wall. The original series has been revised and expanded to include a wider body of monochromatic works, all completed on the periphery of the timeline of this project. 
The images within are allegorical and explore symbolism and the power of light and dark. Each painting is part of a jigsaw puzzle that contributes to the ghost story as a whole. 
This series is acrylic on canvas and includes large to very small works.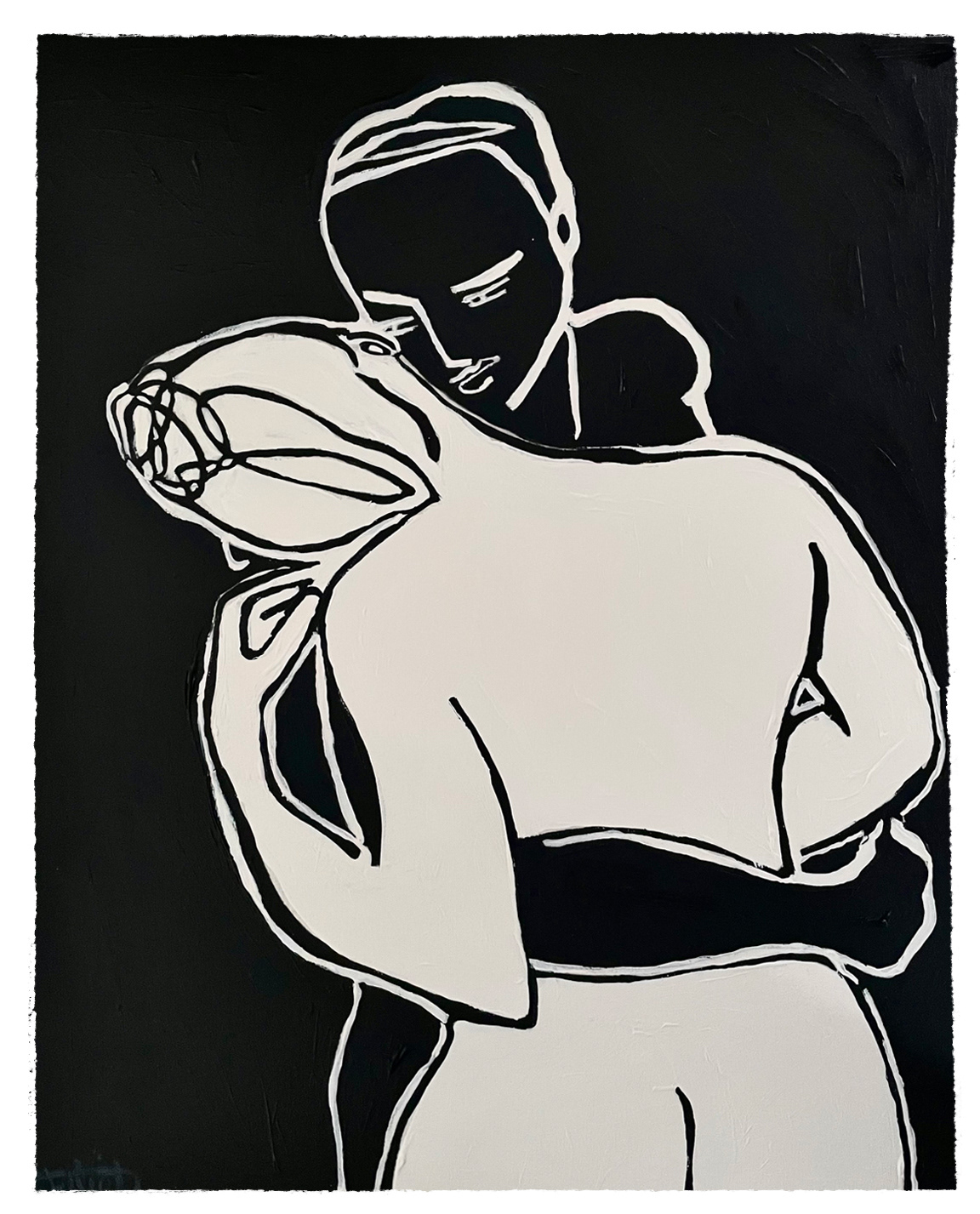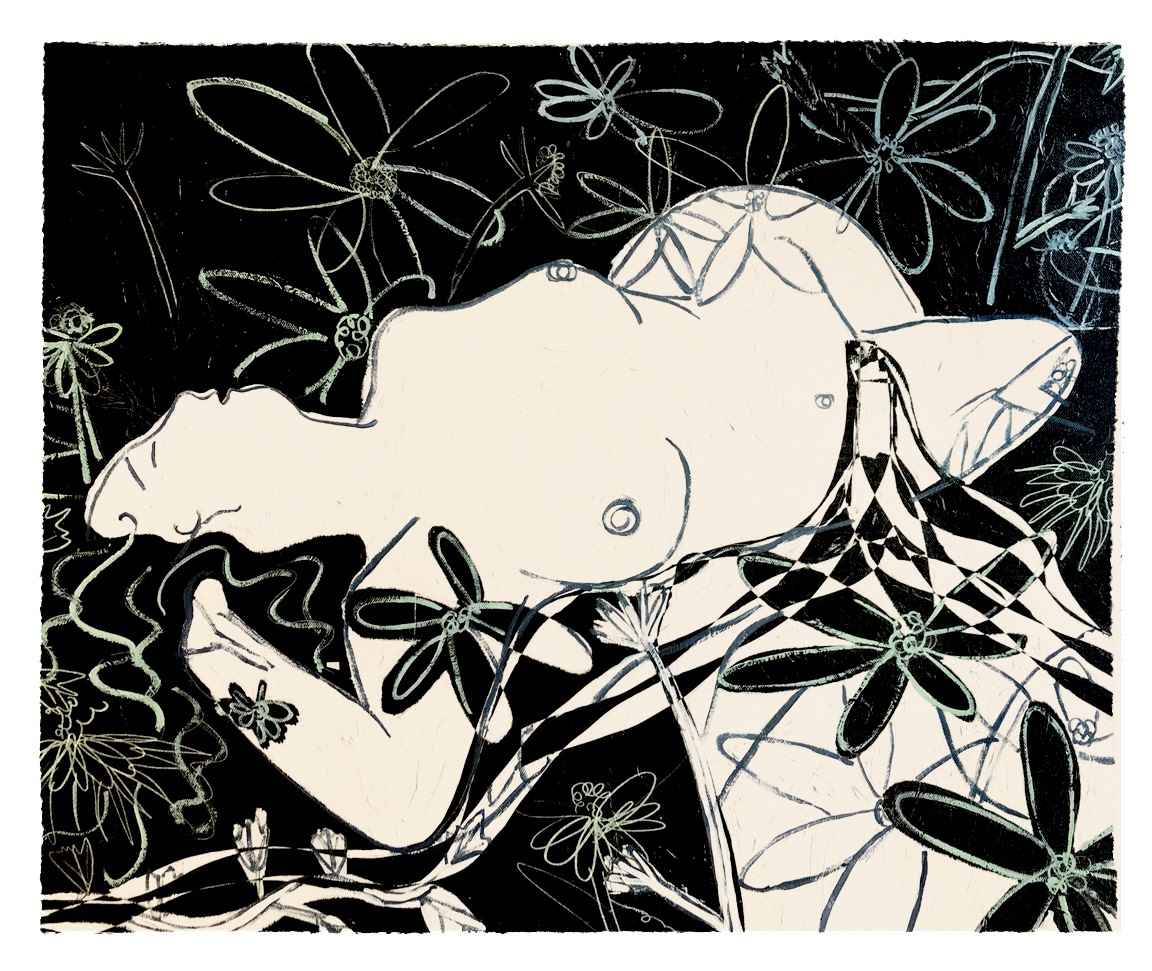 Three Nights, Three Dreams
Acrylic and coloured pencil on canvas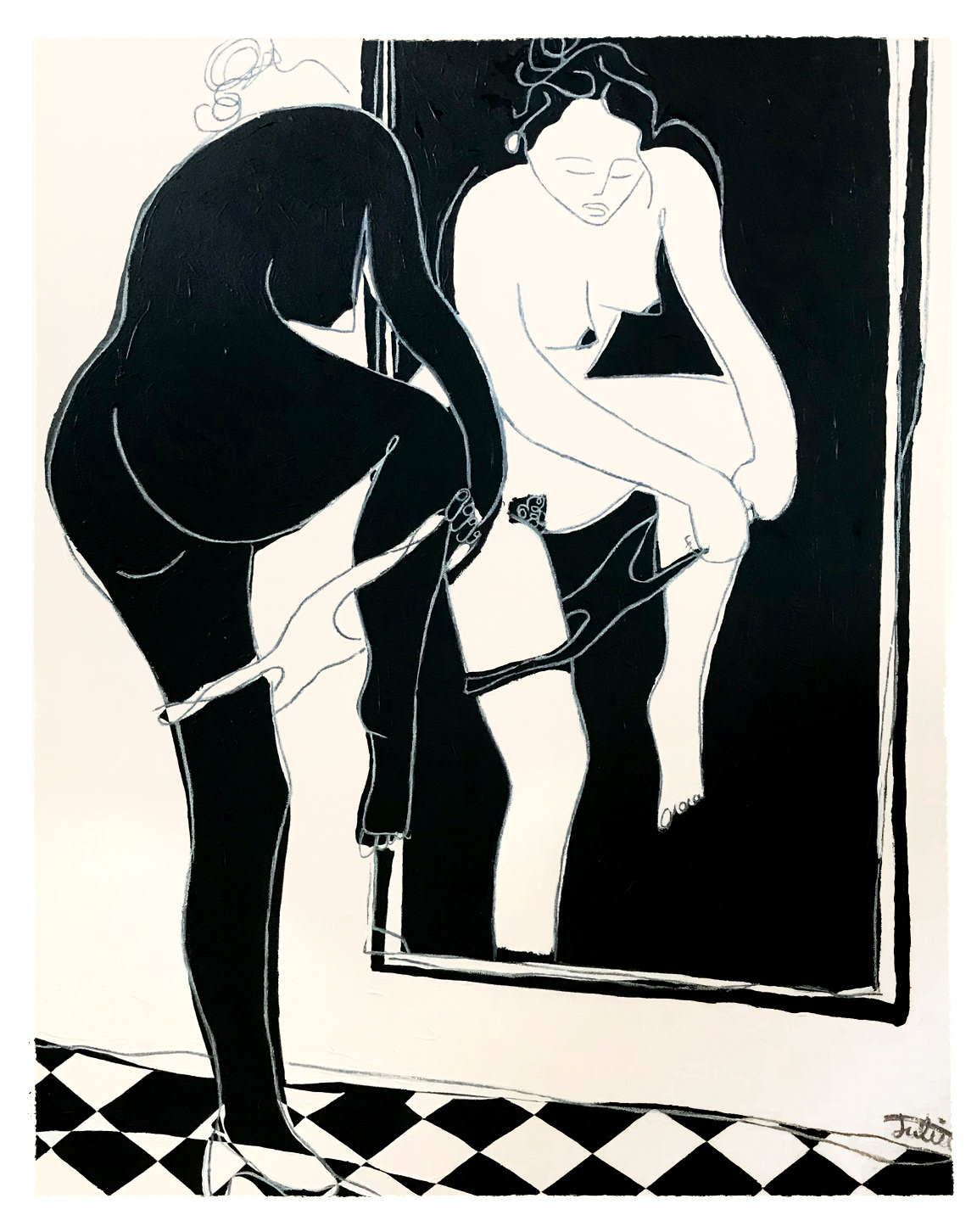 Giclée print of an original painting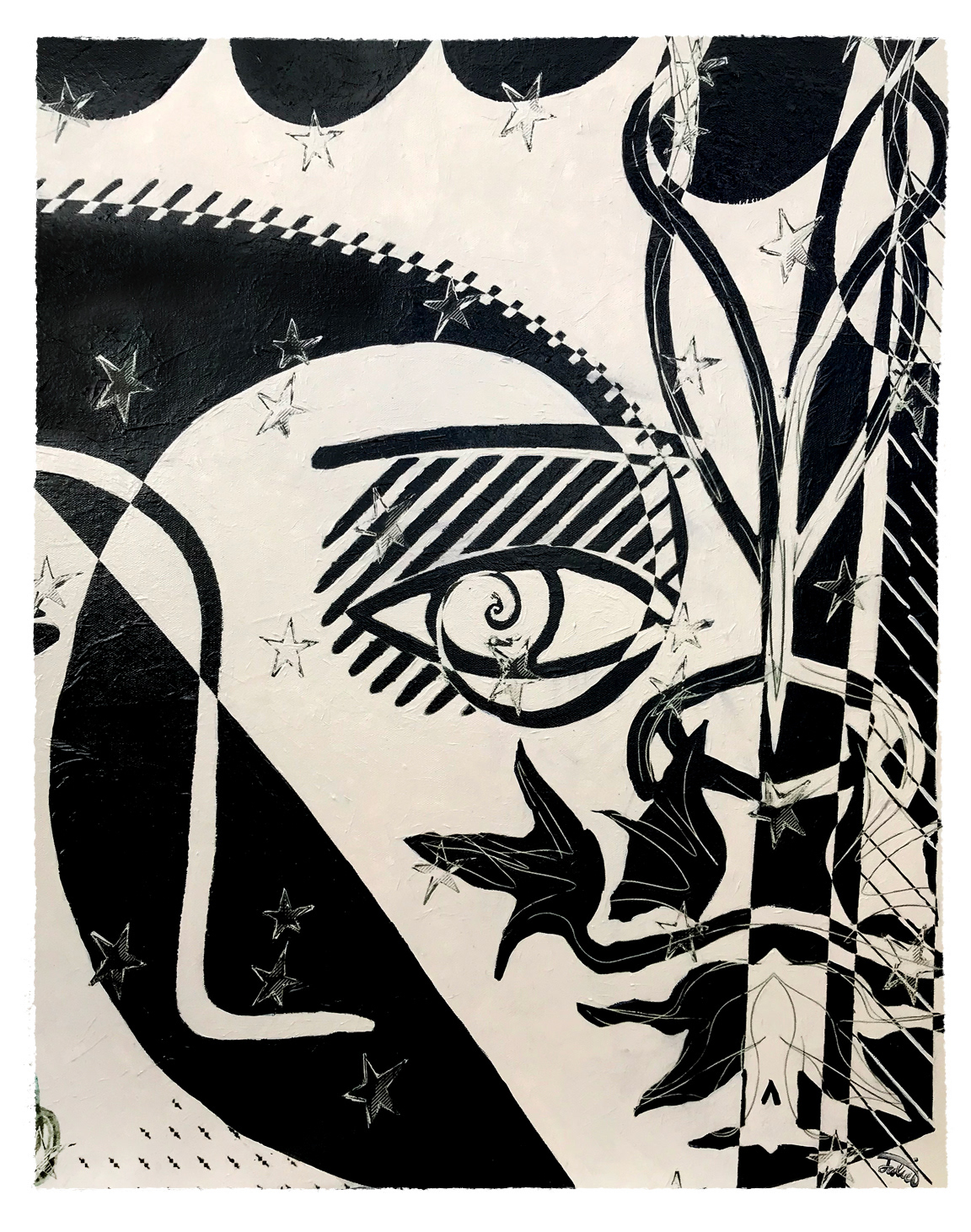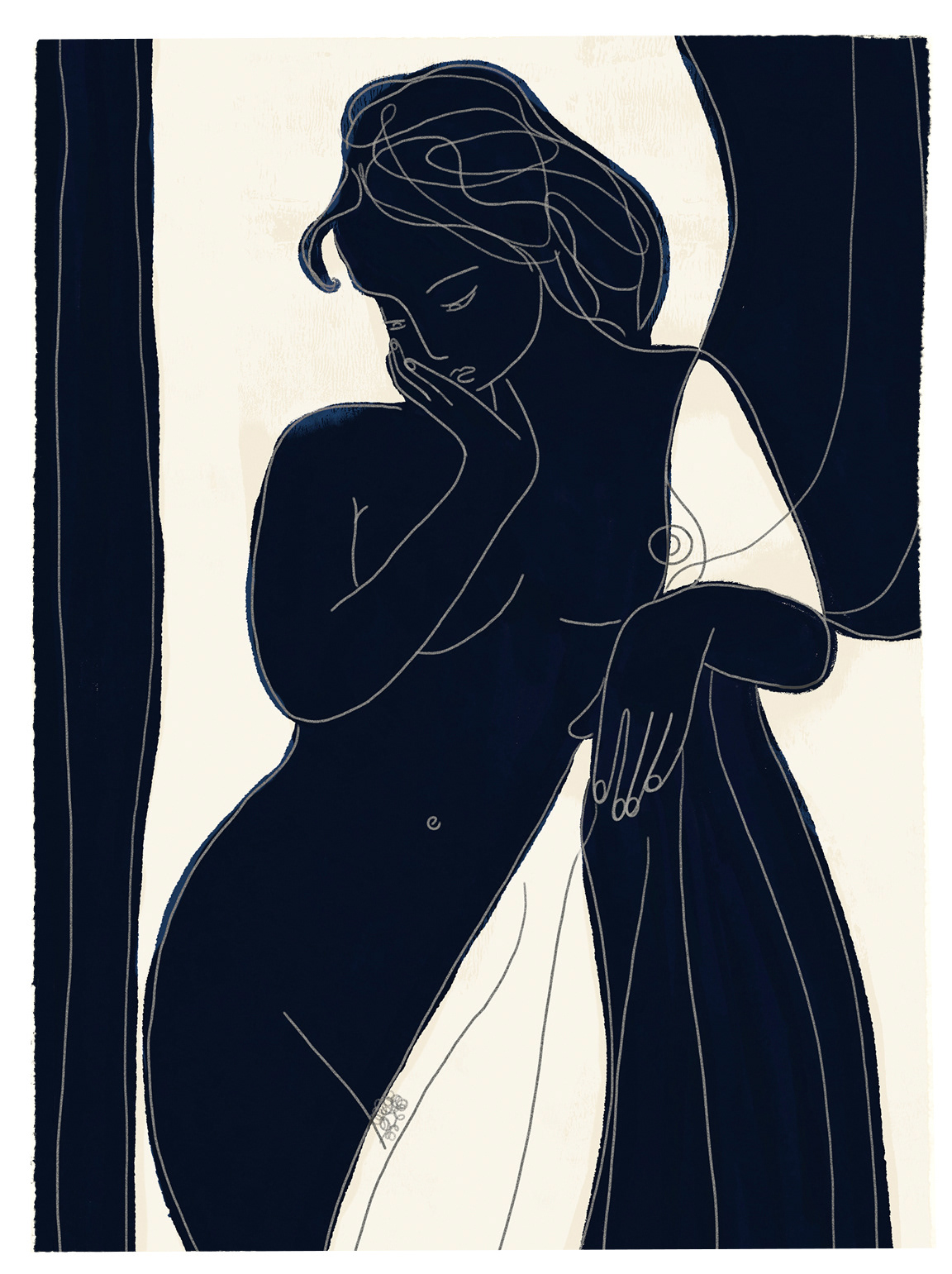 Giclée print of an original painting
Giclée print of an original painting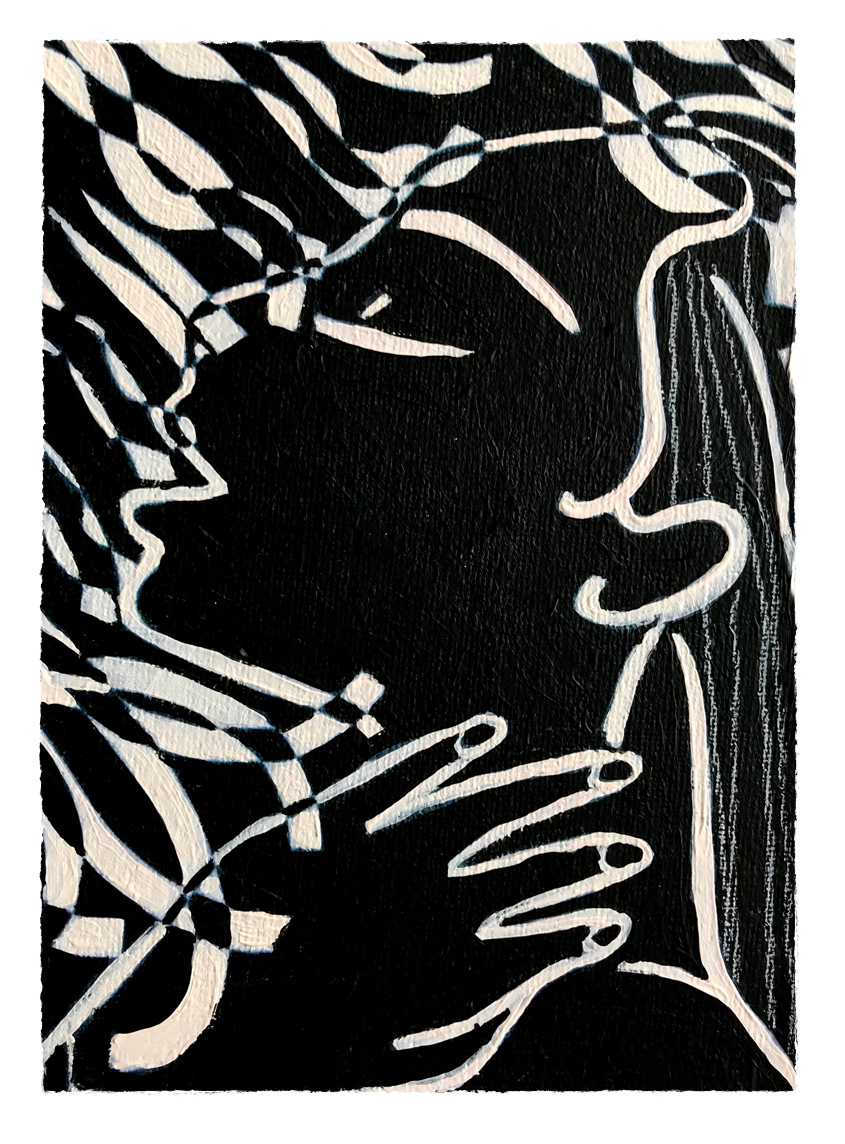 Acrylic and coloured pencil on canvas panel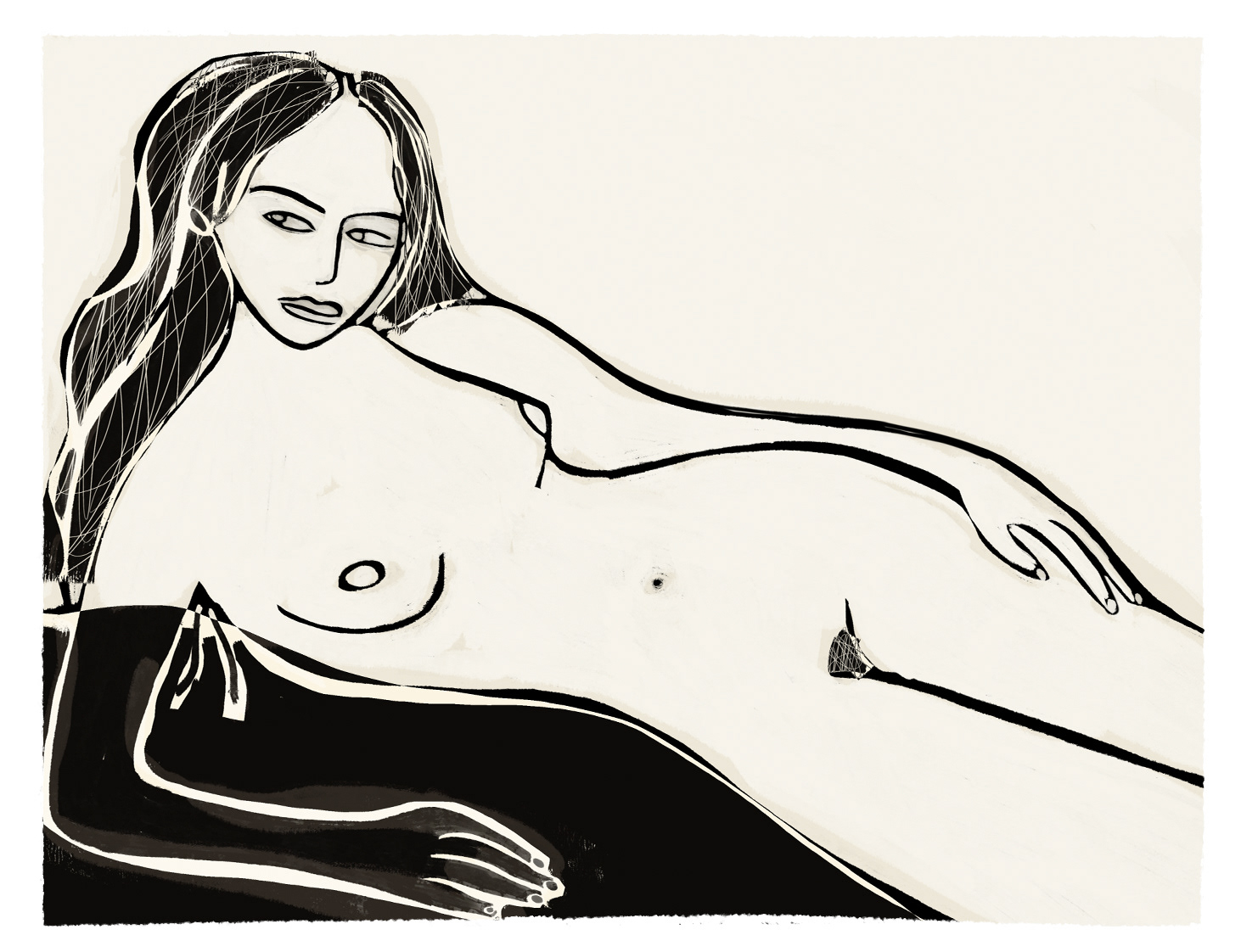 Giclée print of an original painting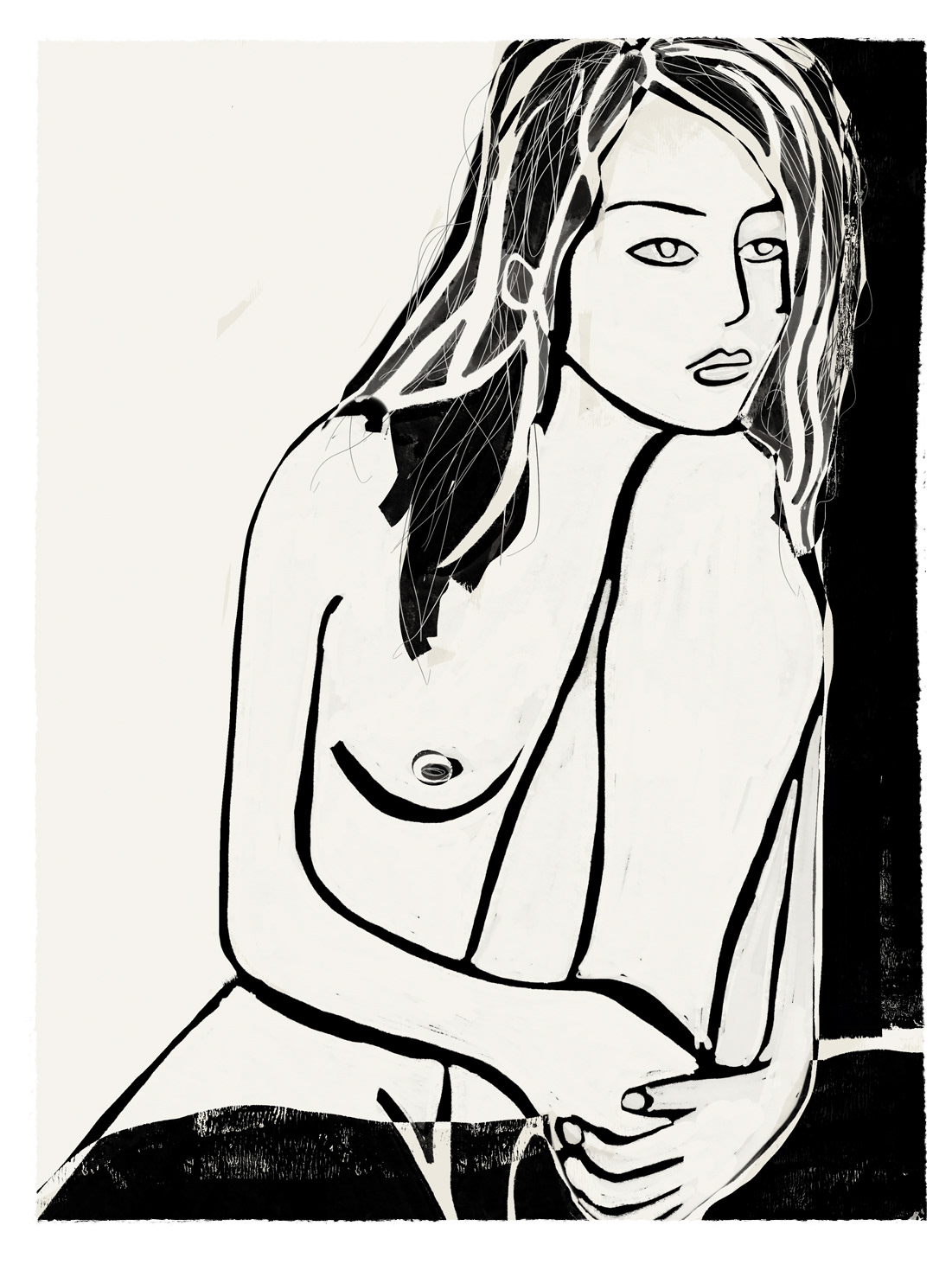 Giclée print of an original painting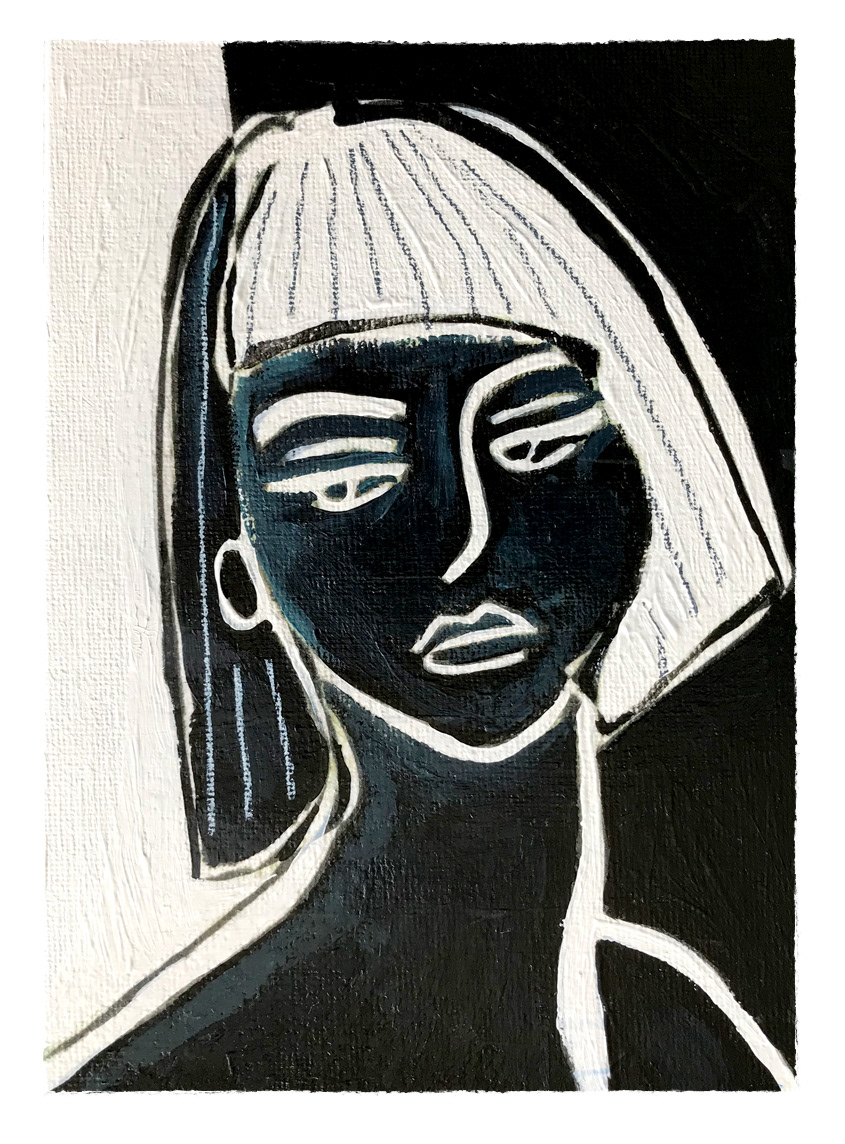 Acrylic and coloured pencil on canvas panel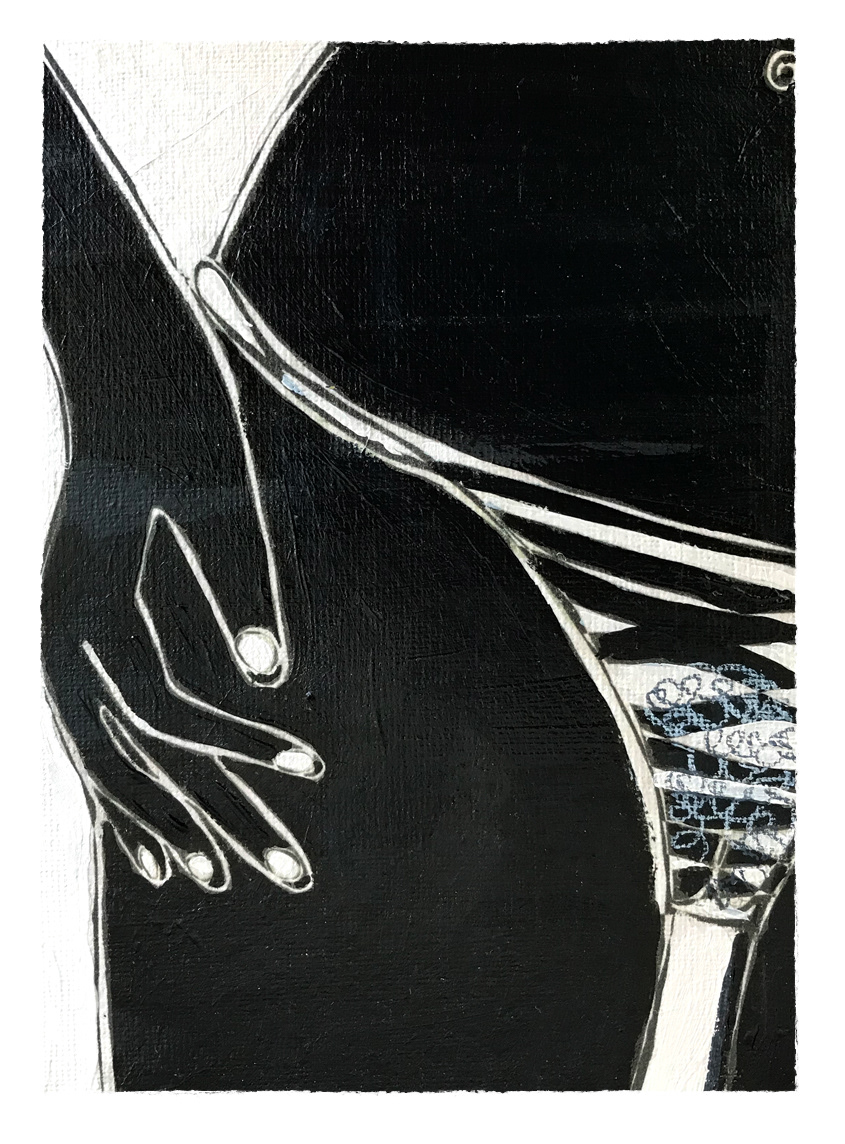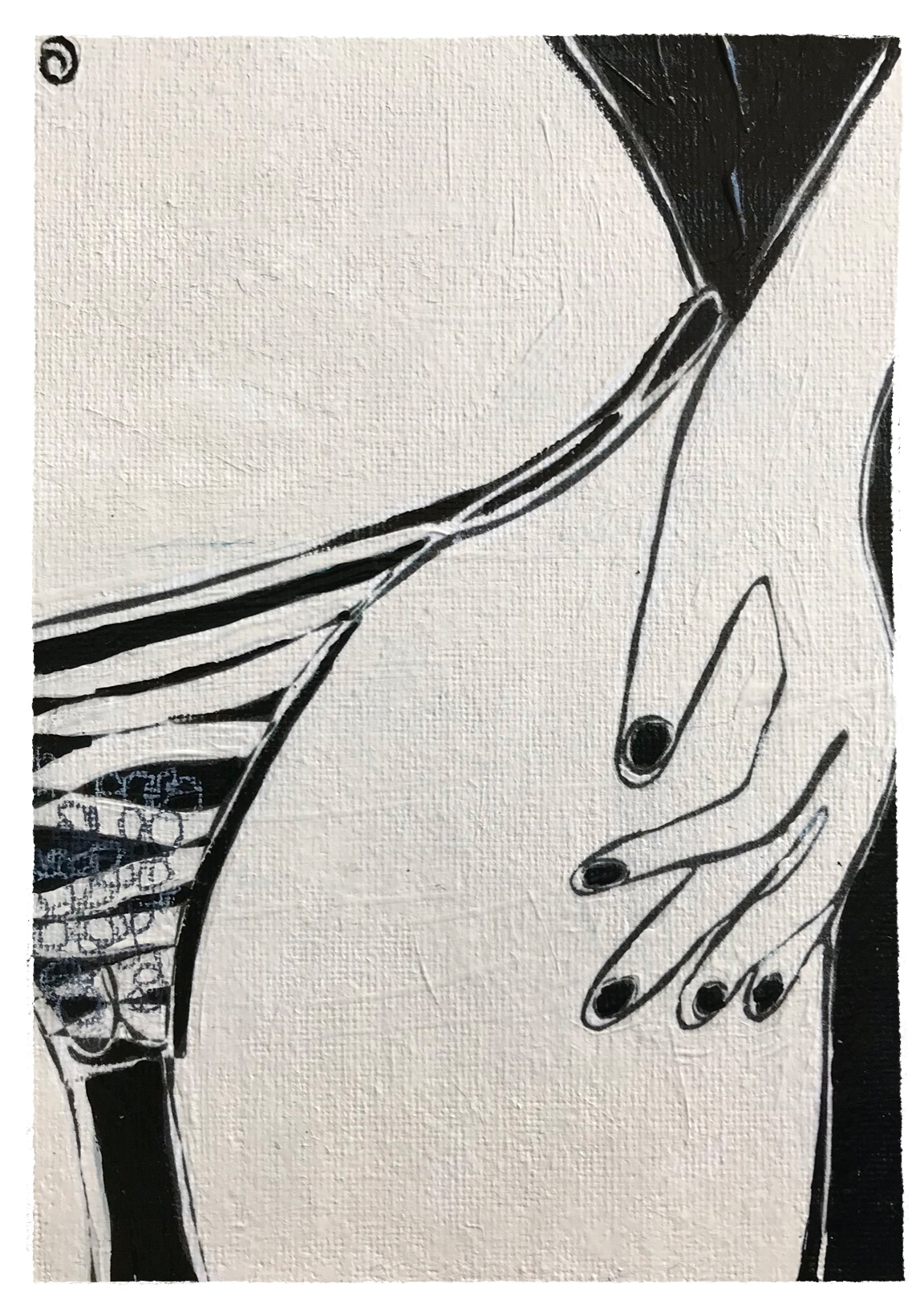 A Pair of Knickers, (Black) / A Pair of Knickers (White)
Acrylic and coloured pencil on canvas panel