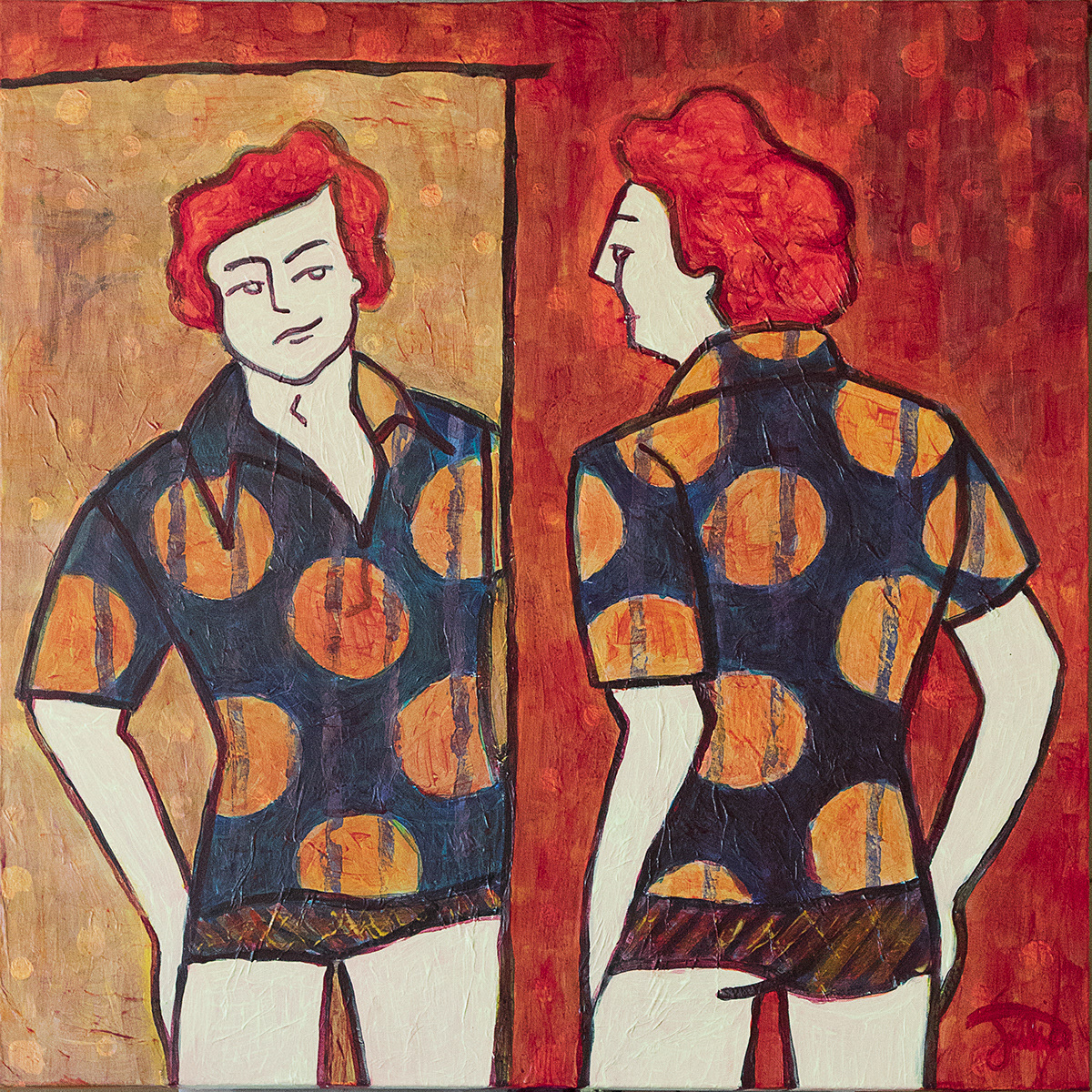 Hot Pants (Replication II), 2017. 
Acrylic and paper on canvas. 90cm x 90cm.
Hot Pants is the first painting in the series Confessions of a Parallel Universe and was chosen by Grayson Perry to hang in the Central Gallery (the Yellow Room) at the 250th Royal academy Summer Exhibition in 2018, along with
the Garden of Venus
.
Sold.