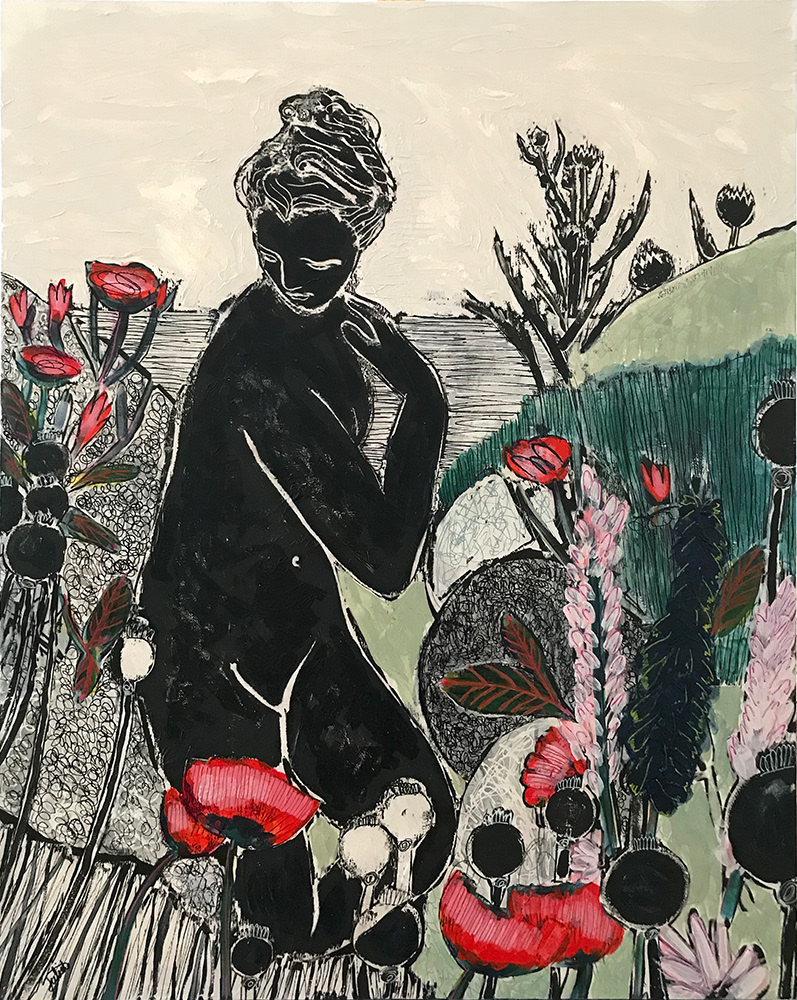 Secret Garden, 2019. 
Acrylic on canvas. 76cm x 61cm.
Part of the Wild Flower series. A love-letter to nature; to the countryside; to natural beauty. Inspired by the walled garden at Charleston Farmhouse, home of the Bloomsbury group.
For sale, framed (further information and link to shop below). 
The original study for this painting (with different colours) is also available as a limited edition print. See
here
for details.