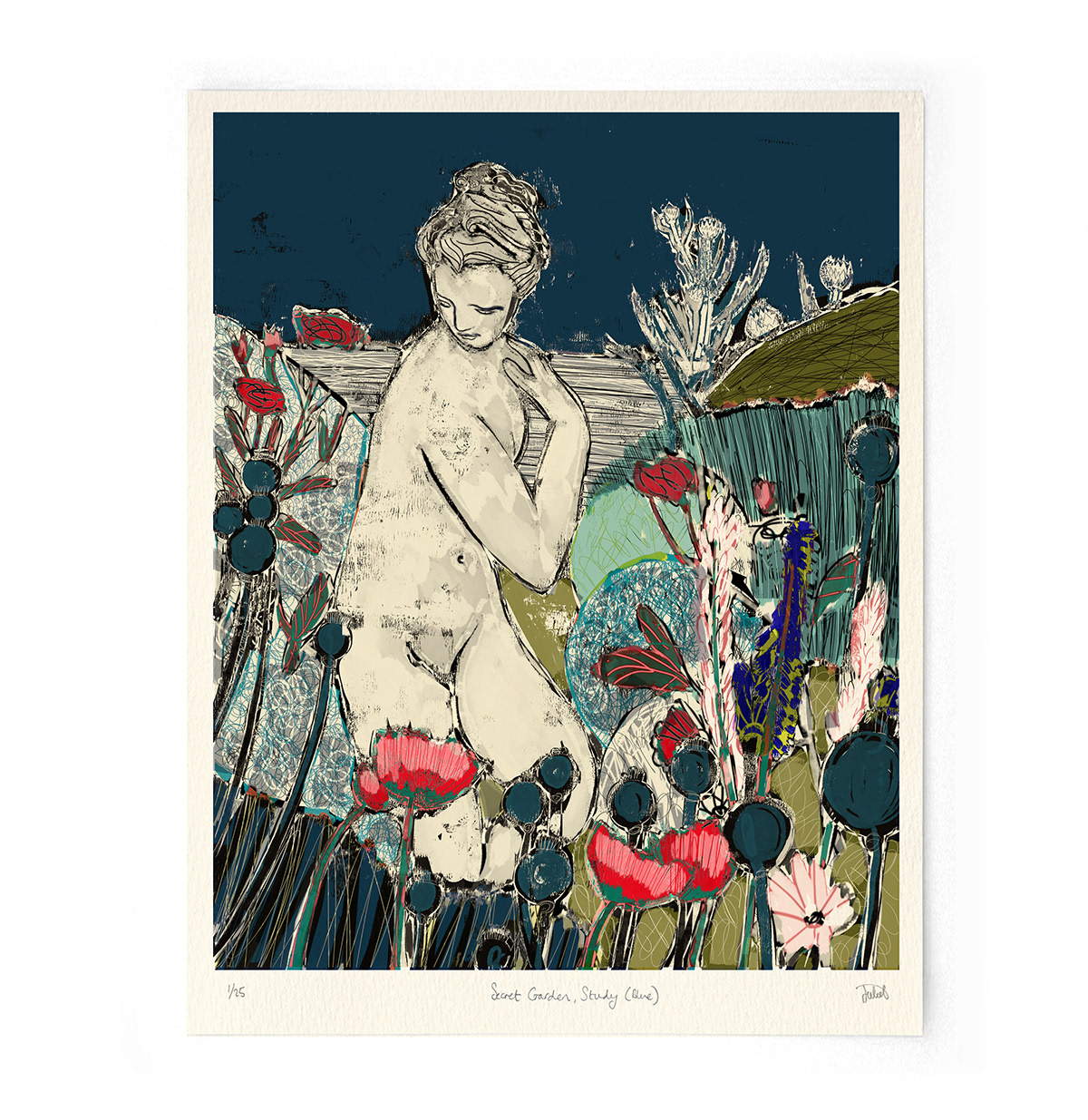 Secret Garden, Study, 2019. 
Original, giclée print. 53x42cm.
Part of the Wild Flower series. A love-letter to nature; to the English countryside; to natural beauty. Inspired by the walled garden at Charleston Farmhouse, home of the Bloomsbury group. This is a print of the original sketch for the painting Secret Garden.
For sale as a limited edition (further information and link to shop below).