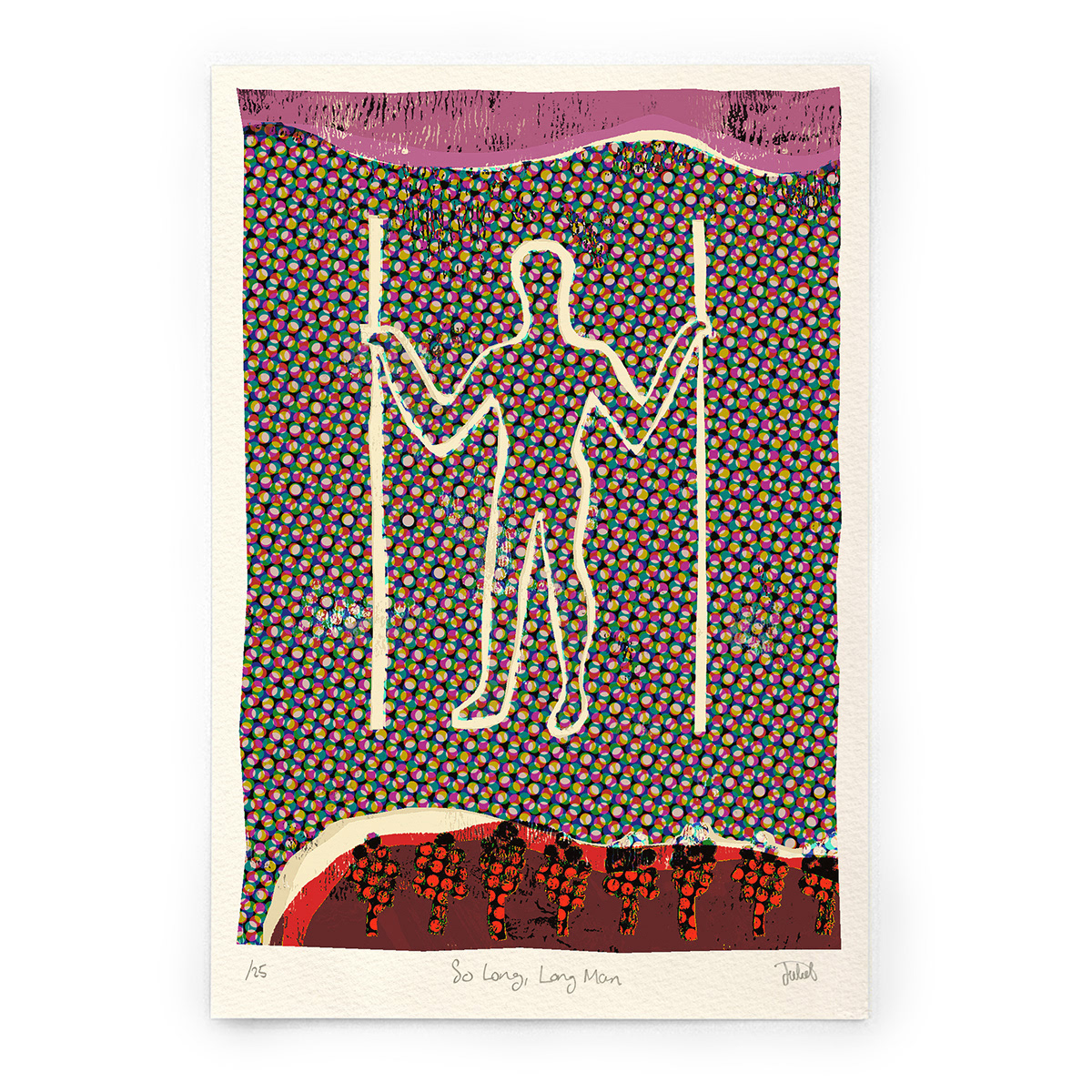 So Long, Long Man, 2019.
Original, giclée print. 60x42cm.
Confessions of a Parallel Universe. The modern world is turned upside down: kitsch becomes cool; beauty turns grotesque. 
So Long, Long Man is a painting of the Long Man of Wilmington: an ancient chalk figure carved into the South Downs. Originally a set of postcards depicting the Long Man in different seasons, this larger version is the first of a forthcoming, expanded series.
For sale as a limited edition (further information and link to shop below).