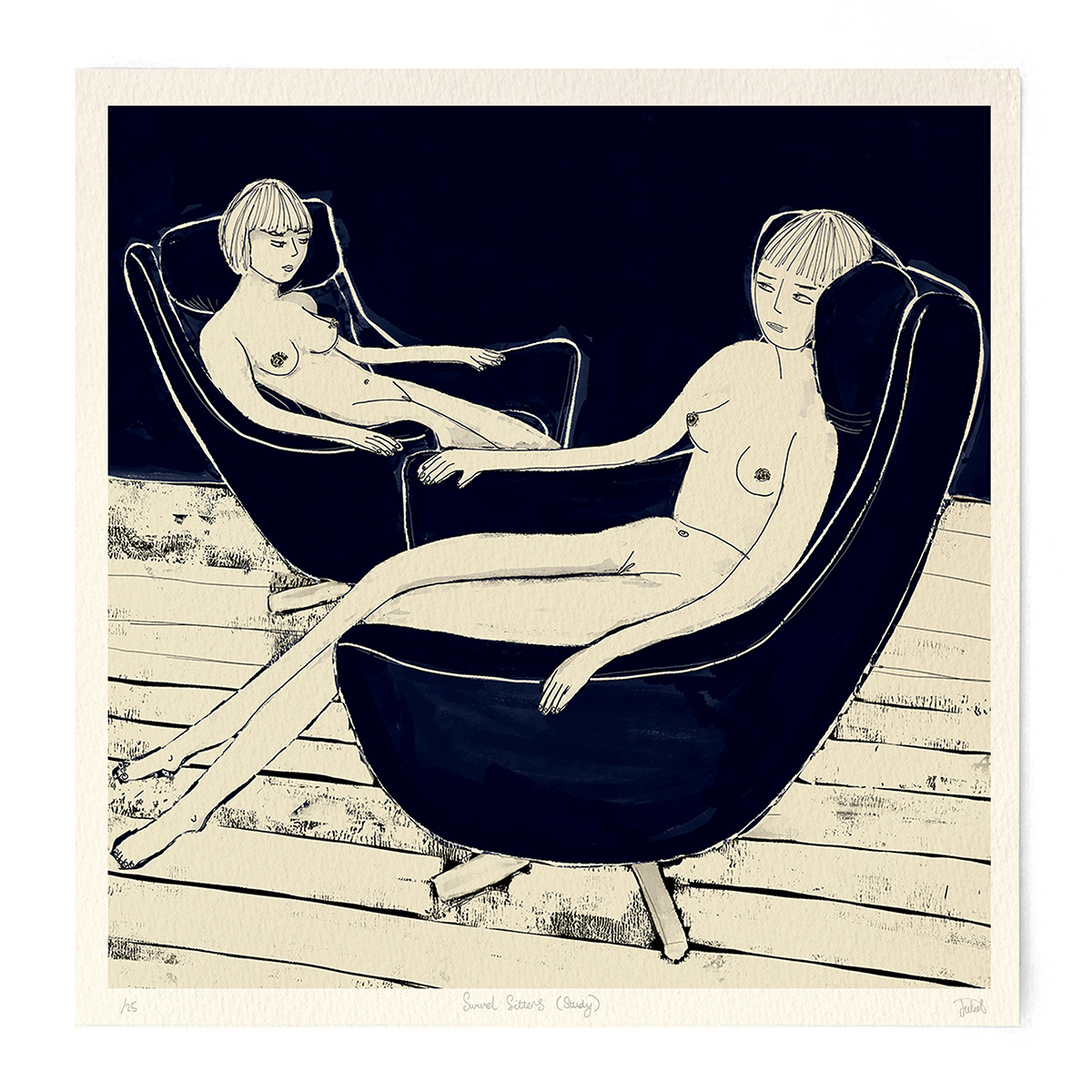 Swivel Sitters (Study), 2019. 
Original, giclée print. 79x79cm . 
Part of the Modern Love Series, exploring opposites, contrast, diversity, attraction, yin and yang. Swivel Sitters (Study) is a print of the original study for the painting
Swivel Sitters
. This version is in shades of blue-black and beige, compared to the original painting which is black and beige.
Available as a limited edition.